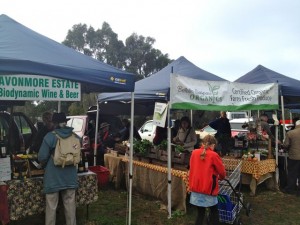 As part of Mighty May – No Supermarkets Challenge we are hitting the markets!
Who ever thought of the idea of Farmers Markets was a genius! And whoever is responsible for setting up all the lovely markets we now have in Melbourne deserves a medal! I haven't been to one for a while but with the Mighty May – No Supermarkets Challenge it was a perfect time to get back into them!!
Gas Works Farmers Markets run every 3rd Saturday of the Month from 8am to 1pm and it is a heaven for fresh and wonderful seasonal produce!
There are heaps and heaps of fresh veggies, in season at the moment are beetroots, rhubarb, pumpkin, carrots, apples and artichokes! Vegetables that look like they should! Gnarly!! No perfectly shaped weird veggies here, these babies were in the ground just moments before they hit the markets!!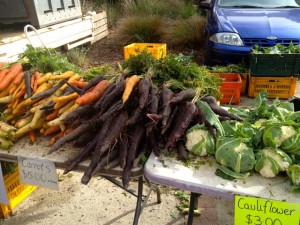 I got a paper bag of Pink Fir potatoes (never tried before!) and a big bag of Granny Smiths for crumbles!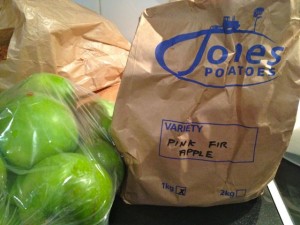 We came across a gorgeous small producer of little tarts, so many to choose from!! Organic custard tarts, fig, orange and chocolate and mushroom and thyme! An extravagant afternoon snacking selection for us!!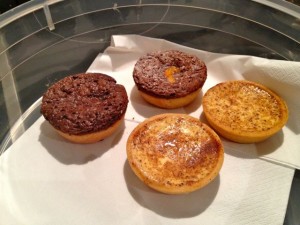 Cheeses from Boosey Creek – a vintage cheddar and a lovely gouda! The most wonderful bacon from Gypsy Pig! Yellow Box honey from Dawsons Honey (and the loveliest smile we had all morning!!).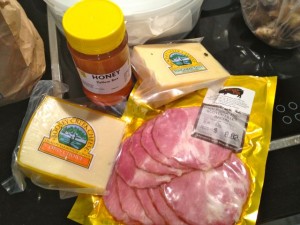 And a 1kg Rye and Sunflower Loaf from Alison's Bread. Though heavy we are promised it is actually incredily light, moist and keeps for ages! And Alison didn't lie! It is the most amazing loaf, so easy to cut and tastes just fantastic!! I think I am addicted!!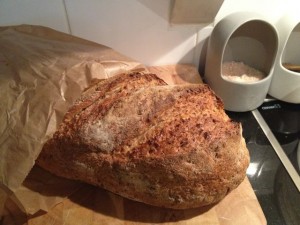 I can't wait for next Saturday for the Abbotsford Convent Market!
But what do we get from all this lovely food?
For breakies this week I made the most gorgeous rhubarb, apple and plum compote! All fresh and lovely from the market and how pretty do they look!?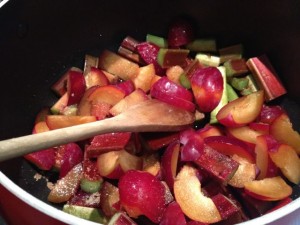 And there is lots more to come!!
Check out Vic Farmers Markets for all the dates of a Market near you!