A long standing local in Albert Park, The Avenue has always been a reliable stop for a coffee and something yummy to eat! Unusual to get a table so easily, the cold weather may have scared a few people off but we are toasty from our walk and happy to take an outside table.
A couple of large skinny flat whites arrive after a little while, we aren't in a hurry so no worries for us!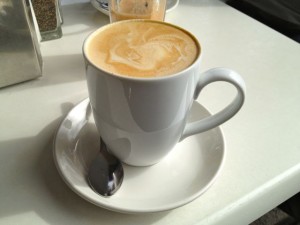 Not the most amazing coffee but the super fresh squeezed juice is amazing!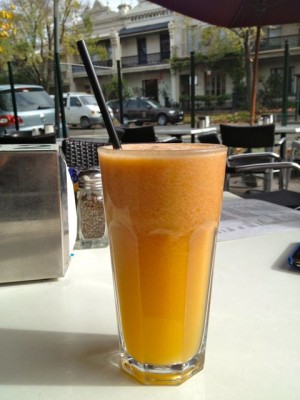 The menu is a good mix of old favourites – crepes, french toast, muesli, eggs benedict and omeletes. There are even more choices in the counters cabinets with giant, fresh salads with marinated beef, roasted vegetable and smoked trout. There are slabs of frittata, arancini and fish cakes – just gorgeous!
Hubbies crepes with bananas and strawberries are good! A generous serve of pancakes with plenty of fresh fruits and a light dusting of sugar.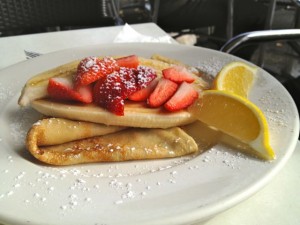 My giant vegetable filo with fresh salad is lovely! It is huge but it is packed full of spinach or silverbeet and though I couldn't finish it is great! The salad is good, fresh, crunchy, smooth avocado yum!!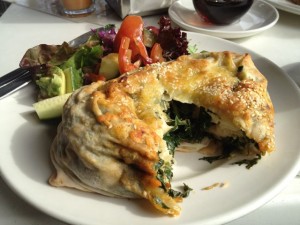 All good, see you again soon!