The very spoilt Albert Park has another little gem!! Like a kid at school who always has all the best new toys Albert Park has got another …. um whats a popular toy these days??! I am out of touch! Anyway!!
Continental is a good space with a really fresh and natural feel, open all day and into the night they are offering a wide selection of delicious breakfast, lunch and dinner.
The decoration is something I love, they have really done a great job of making a comfortable and relaxing atmosphere with a large round bookcase and some clever lighting devices.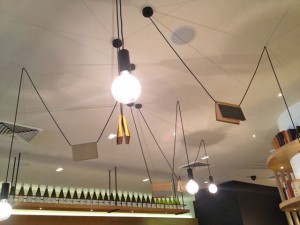 Coffee – very important and though it takes a little while it is worth it!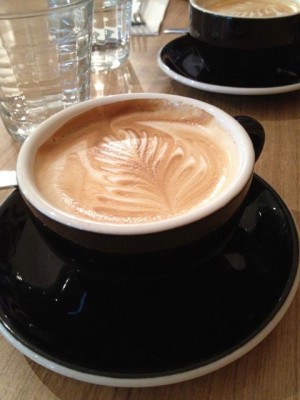 Beautiful, creamy, fresh and deep! Perfect!!
The menu is yum and we are struggling to decide between all the tempting offers but we strike gold with the Grilled Peaches! The most amazing fruit toast ever! A thick wedge of wonderful toasted orange and raison toast with citrus mascarpone ……… OMG!!!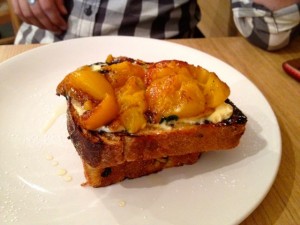 The perfect balance to this sticky, fruity rich lovely dish is the savoury multi grain bruschetta. Very understated! This is a stunning dish of fresh toasted multigrain with slathers of bright green avocado, deep, rich goats cheese, rocket, lime juice and roasted cherry tomatoes. Divine!!