I keep finding more and more little gems neighbouring Hawthorn – thanks to my brilliant guide!!
I had read about Axil as a destination for coffee but never realised I was so close! It is a great spot and a fantastic building, buzzing with happy coffee addicts enjoying a spot of bean and some fantastic food!
Coffee – amazing ofcourse!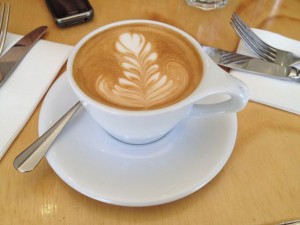 I love coffee and this was fab!!
And my brunch – OMGGGGGGG!!!!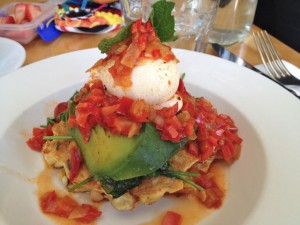 Corn and Halloumi fritters with avocado, spinach, poached egg and salsa – so good! Plenty of halloumi in the fritters and lots of fresh avocado and a perfect runny egg!
The rest of the menu had a lot more to offer with all day breakfast including french toast, smoked trout and scrambled egg wrap and spicy baked eggs. There are also great salads, steak sandwiches and bigger dishes like pasta with slow cooked ragu and steaks!
All in all I have to come back for more very soon!!