It's not every day you head off up the highway to Malmsbury in the wonderful Autumn sunshine to get a Foodie Exclusive!!
Thanks to our lovely friends at Readings we have received an invite to spend a little time with the lovely Annie Smithers and catch a glimpse of the wonderful garden that is now epitomised in Chef Smither's wonderful first book 'Annie's Garden to Table'. A book that manages to span genres of not just cooking but gardening, lifestyle, livestock and life! A seasonal annual of the adventures of bringing fresh, home-grown produce to the plate!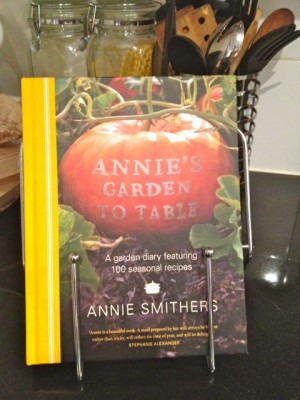 Annie has a long and distinguished career in the hospitality industry with the hard work in kitchens from Pearl and Lakehouse at Daylesford to her own kitchen at her Kyneton Bistro. I imagine the work required for the 'kitchen garden' was equitable to the organised chaos of a kitchen service!!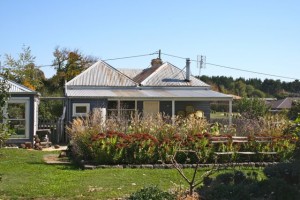 We pull up at a gorgeous little cottage and are welcomed by a smiling Annie and the welcoming party of animals! We head straight off for a tour of the garden and the grounds and it is such a pleasure to see the pages of the book come to life! The neatly organised rows, just 15 of them are immaculate and working hard to produce everything you can think of.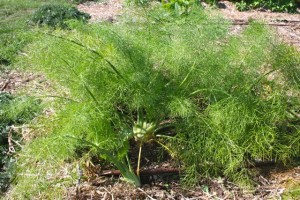 Fennel bulbs proudly peak through the foliage, turnips are thick and luscious looking, asparagus crowns nearing the end of their season, radishes and much more!!
As we walk around and Annie takes us through the journey she has been on to take this paddock to a resource for everything her restaurant kitchen needs there are tales of all the tribulations you would expect with the tumultuous trade of farming! The 'Chook-Mahal' is a chicken palace with very happy chooks cruising around and taking in some sun! Though the place has been taken to the next level of 'home-grown' to provide for a wider audience everything still feels very personal and very much loved!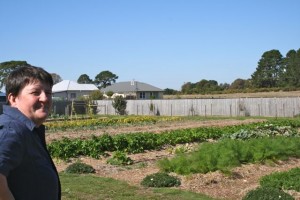 We are feeling incredibly lucky to be here today as we head into the cottage for a spot of lunch – just a little something Annie has rustled up! The table of quickly ladened with beautiful linen, fresh flowers and plates ladened with stunning food including the fruits of the garden! Rabbit terrine, Goats cheese and onion tart, pickled cucumbers, fresh radish, big juicy tomatoes, fresh fennel salad….. Mouth watering help!!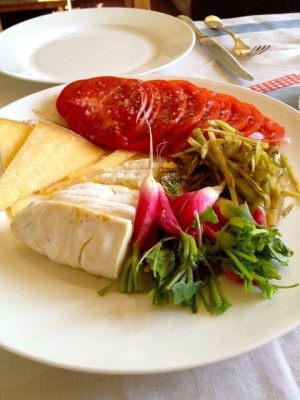 There is fantastic fresh bread, oozing cheese and a glass of bubbles to make us all sit back and sigh at how good life is!!
Annie shares with us 'the book' a box of all of the inspiration, notes, ideas and memories that eventually were captured in this first of many (hopefully) and I love the perfect elegance of the old menu cards from the bistro used to record the seasonal plates and the recipes written on the back and then delicately tied up with string! Where I might used post its, notepads and bull dog clips Annie has used what ever is laying around and it looks like a stylist has been in and organised it!!!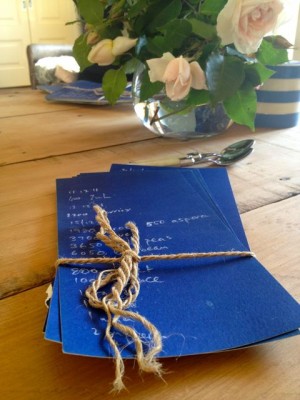 We have a really easy going time over lunch, lots of great stories from Annie's past kitchens and plans for the future, I am already making a mental notes that I need to book into the Bistro in Kyneton for an amazing lunch and then there are the "Master Classes' coming up soon…. Such amazing opportunities!
A final coffee on the porch with some incredible brownie and then we have to say our goodbyes and hit the road, I could have stayed all day…. But we might have had to get to work in the garden and who knows what damage I would have reeked! Leave that to the green fingered experts and I will stick to getting back in my kitchen to cook from Annie's Garden to Table in my next week of the 2012 Cookbook Challenge!!!