Too cool for school!
Very excited to be in LA and wondering down the Boulevard to Geisha House. It is soooo cool, there is no other word for it! You wander in and head down the runway and into the den of Japanese joy!
The waiters are gorgeous (and cool), the menu is fabulous, the decor is HOT!! We are in heaven and we haven't eaten yet!!
First up Oyster Shooters ……. DIVINE!!! A double plump oyster swimming in a thoroughly lovely bath! YUMM!!!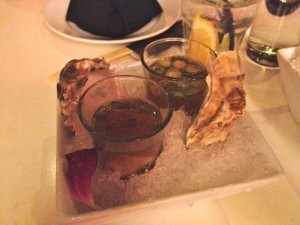 A selection of sushi next with the wonderful 'Marilyn Monroll' a Salmon tempura with avocado, kaiware sprouts and a spicy sauce and then 'Call "911"' a Spicy tuna with cucumber. Perfection!!!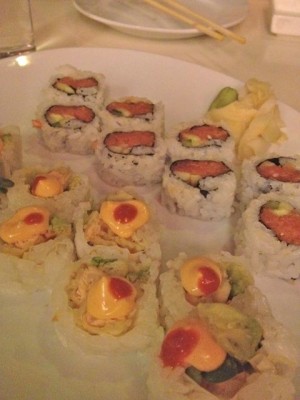 Shrimp gyoza are fabulous, juicy, succulent, perfectly cooked and heavenly!!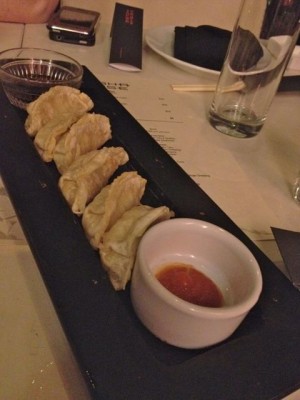 The black cod is 'frickin' amazing' to quote my friend! It is cooked so beautifully with flavours of Saikyouyaki geisha house style, marinated in miso and garnished with yama gobou, it flakes at the barest poke of a chopstick!!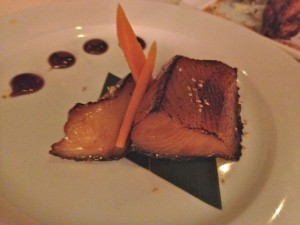 BUT hold the phone! The Singha Short Ribs are the BOMB!!! 6oz of slow cooked, beer braised beef short rib with hot fire mustard…… hubba hubba come to momma!!!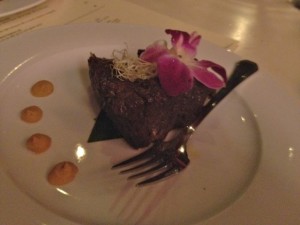 Look good huh? Now try it this way!!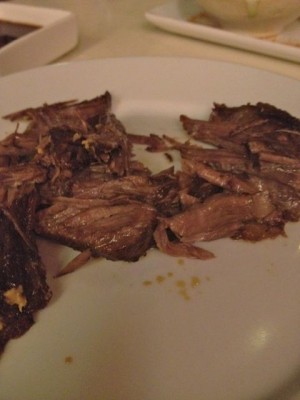 OMG OMG OMG thinking about it makes my mouth water it was sooooooo amazing!!
No room for dessert and lots more to see on the Boulevard so we are skipping out of the door with very happy tums! We may not be back for a while but we will always have the memories. xxxx