Tucked away in the CBD, this laneway lovely is a welcome stop to grab some quick, cheap and pretty impressive Asian fare.
The laneway is home to both Chillipadi Malaysian and Chillipadi Indian next door, the tables are full to the brim with happy eaters enjoying plates of steaming stir fries and curries. The menu is jam packed full of fabulous food.
Reasonably priced banquets, plenty of noodles, entrees and some great sounding seafood.
We opt for a few dishes to share including a great big bowl of Duck Salad with sesame walnuts and kamquat.
The tart kumquat works beautifully with the shredded duck and the nutty sesame, yum yum yum!
The Eggplant chips with chilli mayo and yukari salt are divine! The chips are great wedges of creamy, crunchy eggplant with a tangy mayo to dip in.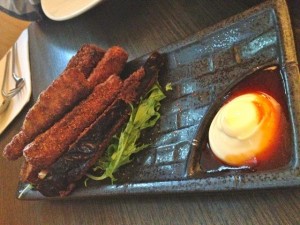 The Chicken lobak – five spiced chicken wrapped w beancurd skin are gorgeous cigars of tender chicken with spices and a crispy crunchy bean curd outer.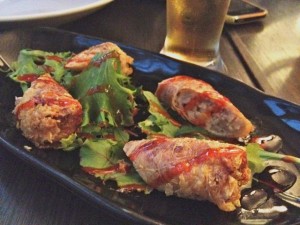 The service is fantastic, Tiger beer comes by the jug and a bargain at only $15! The Hainanese chicken rice is my favourite, braised chicken, full of flavour and super juicy. The rice is mixed with some spicey onions and combined it is a heavenly wholesome dish!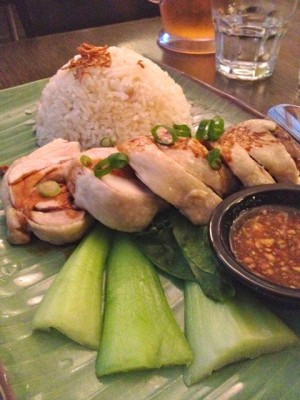 This is a great spot to grab a bite to eat with friends and enjoy some fantastic, reasonably priced food before heading off into the City to explore.