Recipe counter: 19
Big day in the kitchen and we are pulling in a few books to use up the massive bag of rhubarb we have managed to snaffle from the gardens of a friend.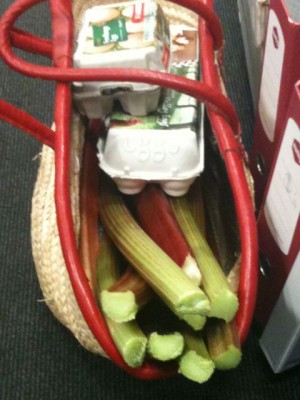 With nearly 2 kgs we need more than one recipe! So first up Book 4 – How to be a Domestic Goddess by Nigella Lawson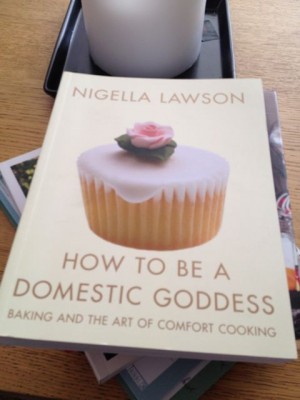 The Rhubarb Kuchen is a nice easy one with the most incredible elastic dough! You could fit windows with this putty! But it works brilliantly and after a little rest it is loaded with rhubarb and sugar and a genius crumble topping hmmmmmmmmm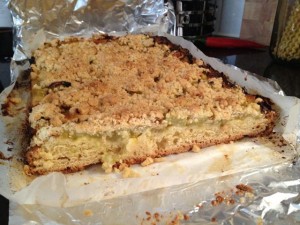 I also attempt to make some Stewed Rhubarb from Annabel Langbein's book Eat Fresh;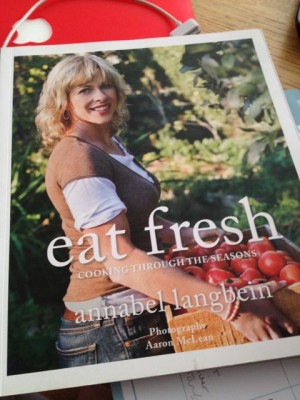 It didn't go so well, I don't know if the rhubarb was too mature but I ended up with rhubarb water!! I stewed it down and it became very thick and syrupy….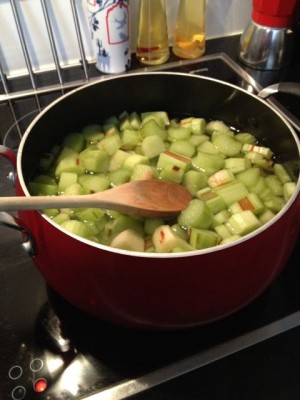 BUT the lemon curd ROCKS!! Very nervous to put eggs into hot sugar syrup but it works amazingly and there are lots of pots for everyone!! Great recipe!!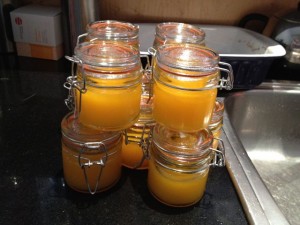 And then Zucchini time! There are a little on the large side so good for soup!! I find a lovely sounding soup in The Vegetables Book;
Creamy Thai flavours with plenty of ginger and mint it is a lovely soup!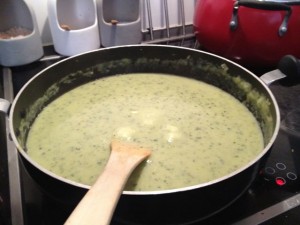 Happy Days in the kitchen!