You may have noticed I have a little Oyster addiction, after avoiding them for most of my life I suddenly was told I didn't have to slide them down the back of my throat I could chew and enjoy the little beauties and since then we have gone oyster crazy!
Richmond Oysters is an obvious place for me to hang out! It is a lovely mix of restaurant and retail with gorgeous fridges packed with handsome seafood and a tempting collection of sauces and dressings to partner up with the yummy prawns and crabs!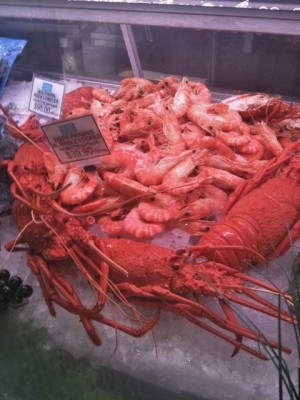 The menu is really good, plenty of amazing sounding seafood all the ways it should best be enjoyed! Our table decides to try as many as we can so we go for oysters 3 ways, chowder, mussels and pasta.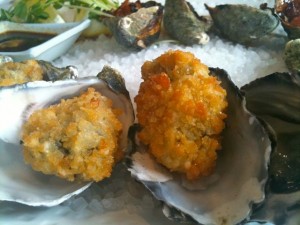 The dozen oysters 3 ways arrive and look lovely, you can choose from 5 ways including natural, Kilpatrick, Mornay, Japanese and Tempura, our Japanese panko crumbed with wasabi and soy are a hit! Super crunchy jacket and creamy happy oyster inside. The Kilpatrick were recommended but didn't do so much for me, the natural are all good!
The linguini looks fabulous and my friend is happily tucking in as we admire the chowder and mussel bowls.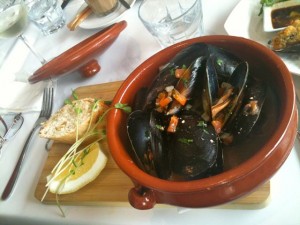 The mussels are cooked beautifully with plenty of yummy sauce and bread to catch up those juices, and quickly we are reduced too….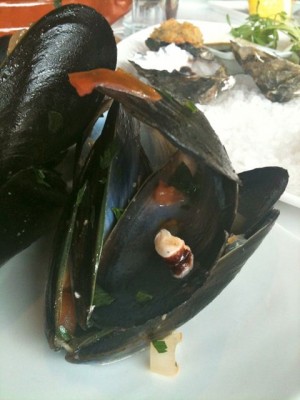 The chowder looks wonderful, rich, creamy – perfect for a dreary day! Studded with mussels, prawns, scallops it brings a big smile to the table and is beautifully presented.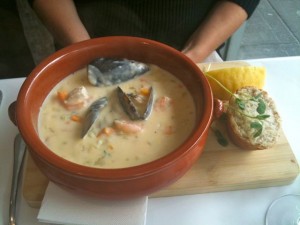 I think I had a fair bit of food envy going on today! I chose a modest dish of Crayfish rice paper rolls with a lovely chilli dipping sauce and they were fresh, light and did what they 'said on the box' but I should have gone the chowder!!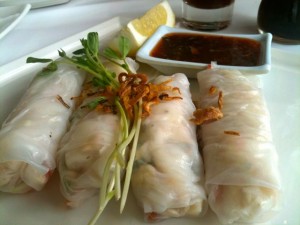 Next time we should take a bit more time and I should definitely order better!!
Yum!!