Three Bags Full – a little piece of heaven!
It's super busy but the guys have it all under control – table for six? No problem come back in ten!
It's a slick machine bringing amazing coffee and fantastic food including breakfast all day!
The menu is yum-tastic! Breakfast is your eggs, bircher, beetroot cured salmon, trout omelette and roasted mushrooms and lunch is a deletable selection if pides, salads, steak sandwich and sardines – to name but a few!!
Coffee;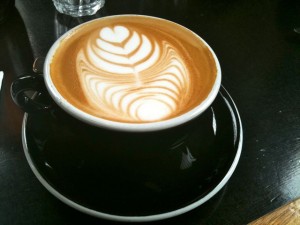 Enough said? Just amazing!!
My lunch -'Roasted Cauliflower + Haloumi Fritters with a soft egg, red onion, caper, parsley + mustard salad' Holy Cow Batman – this is the bees knees! The King of the Hill… the dogs!!
Amazing super spongey, lightly spiced fritter with chunky cauliflower combined within, a zingy salad and perfectly grilled halloumi – Heaven is a place on earth!!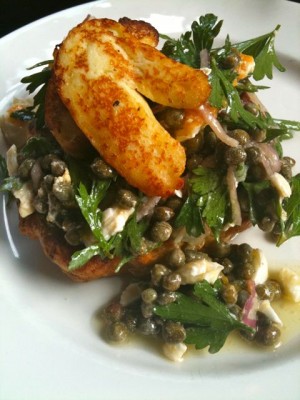 The table is super happy – lots of yummy noises! The sardines look spectacular, the mixed salad plate looks super fresh and healthy and the steak sandwich gets a full mouth, nod of the head approval!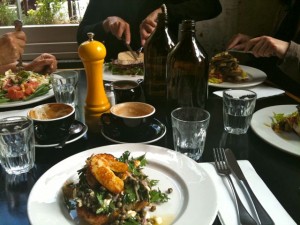 Three Bags Full – you rock my world, lets do it again very soon!
Visit Three Bags Full