DOC Pizza –
"Where Italian Playfulness meets respect for old school and the result is contemporarily refreshing"
It's busy, loud, bustling and we are hungry for pizza!
The menu is a delicious mix of amazing fresh mozzerella, antipizza, beautiful big hunks of prosciutto loaded to the old fashioned slicing machine and lots of amazing sounding pizzas.
There is no changes, no half half 'scusi'! But the pizzas are a fabulous mix of the traditional with Capricciosa, Napolitana and Calzone.
I go for the Pizza ai Porcini with wild mushrooms and truffle oil and mozzarella in bianco with grated pecorino, it smells fantastic!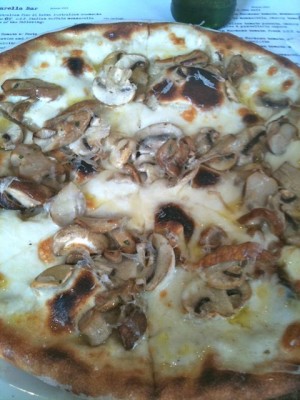 And it tastes just as good as it looks, the truffle is light and rich and the mushrooms are gently cooked through on their crispy, thin crust cheesy base.
The Pizza Napoletana is the perfect thin crispy base with rich sweet tomato and melted mozzarella, anchovies and olives, YUM!!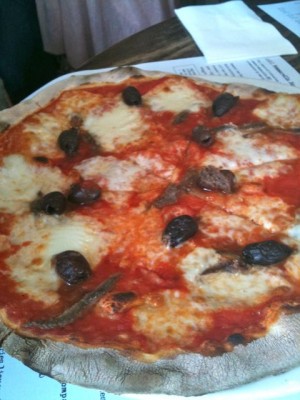 Visit D.O.C.