Head down the beachfront and when you reach Black Rock there is a row of great looking spots to grab a bite to eat.
True South is a bright and fun space with Argentinian food and own brewed ales to entertain any amount of friends gathering.
Celebrating it's 2nd birthday they are ticking all the boxes for outside eating with a view of the bay, inside big airy restaurant with plenty of space for everyone to enjoy the fantastic food and great beers. Upstairs is a big function area and balcony that would be great for any gathering!
The menu is set up to share with small, medium and large, the staff are good at helping work through how much and what are their favourites!
There are also specials on the huge chalkboard including suckling pig… wow!!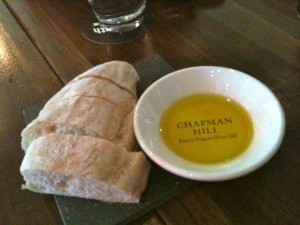 There is plenty of bread throughout our meal and it is gorgeous, soft, floury and with the beautiful oil we are tucking in and working through the votes on the menu!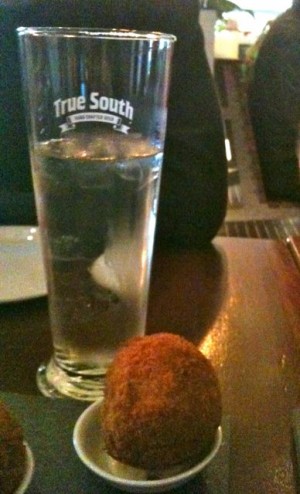 The Rice croquette – Croquetta Do Arrox was a crispy crunchy tennis ball packed full of creamy rice and gooey smoked mozzerella. Teamed with the Little Miss Muffet Apple Cider we are off and running!
The spicy eggplant dip recommended by our lovely waiter is fantastic! Really creamy with a curried spice that we all love and enjoy dipping our chippies in later too!!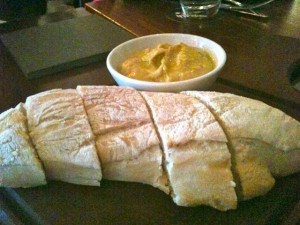 The empanada de carne are two good sized 'beef pasties' with crispy pastry and a jam packed filling with beef and spices – yummo!!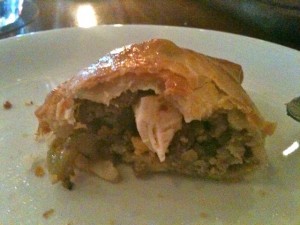 The Black pudding is a topical one with a few grimaces on the table at the thought but it looks good! Served almost pate like on a brioche toast it is rich, earthy and thoroughly enjoyable!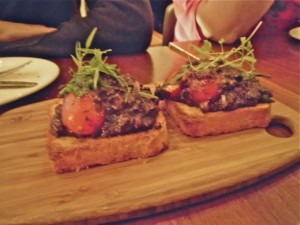 The rabas is a bowl of crispy calamari with fresh radish, coriander, onion and tomato. Not in anyway greasy or chewy we are all clashing forks as we dive in and dip into the bowl of creamy aioli!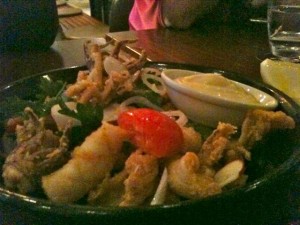 Apologies the lighting started to get a bit tricky!
The venison sausage with apply chutney is two big thick sausages, jam packed with amazing meat and herbs. Sourced from June and Graham Edyvane from Gracefield the venison is a Neerim South breed from Gippsland. They are delish!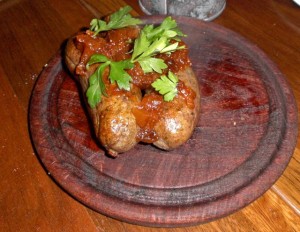 The menu has plenty of personality with small stories and background comments on the dishes and also the suitable matched ale for the dish – it is a place to share a long and fun packed meal with those you like to be with!
The tin bucket of Papas Fritas arrives and we are all very excited with our great big super sized chips with more of the rich, creamy aioli. Let them cool and then tuck in!!
We have feasted away and we have loved every bite… dessert? Hell yeah!!
We have a hard decision to make! The menu tempts us with;
Zapallo En Almibar Con Helado De Crema
Candied Pumpkin In Syrup + Milk Ice Cream
Chocolate
Mousse, Jelly, Brownie, Macaron + Candied Almonds
Las Donuts De Mi Abuela
Hot Cinnamon Doughnuts + Dulce De Leche
We go Chocolate!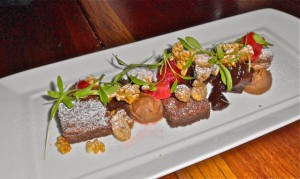 WOWWWWW!!!!!
The brownie is rich, dense – amazing, a mini macaroon, chocolate jelly, crunchy candied almonds and micro coriander creates an exceptional dish.
It's a great night, the bill is reasonable for the amount we have worked through… but next time it has to be the suckling pig and the dark ale braised lamb shoulder!!