I cannot get enough of Mexican food! And when you are craving some spicy food on the go you can track down the Taco truck! Follow on Twitter or Facebook and each night you can find these guys packed up and cooking up a storm!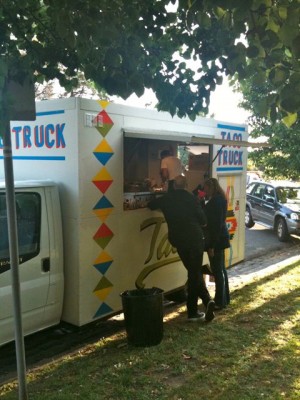 Fast food that is super good! The Chicken taco is AMAZING! Heaps of chicken with sweetcorn salsa and chipotle mayo encased on soft taco shells!! YUMMM!!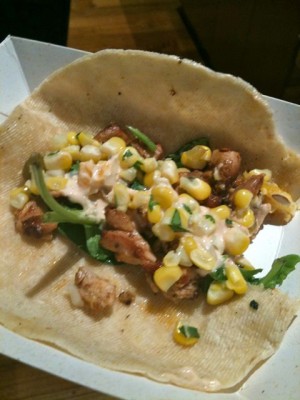 The guys are also sending out the most gorgeous fish tacos, big, generous, lightly battered, it looks damn good! And there was also a potato taco for our veggie friends.
If you can find these boys, sniff them out and get yourself some damn good tacos on the run!