Enter via the huge heavy sliding door like an entry to an arctic tomb from Indiana Jones and you land in the most amazing gorgeous space! Lots of lovely, beautifully decorated space, including some rather fabulous lighting!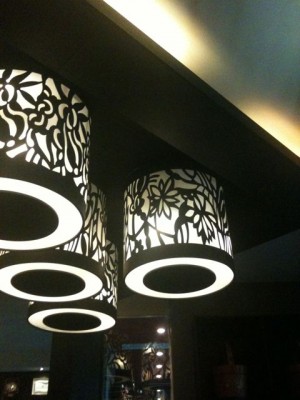 The menu is extensive with plenty of fabulous seafood, duck, pork and chicken, though limited choice for vegetarians there is definitely something for everyone and we have a few different tastes on our table so the gauntlet is thrown down for me to order for everyone!
A few entrees to start with….. hello Peking Duck!!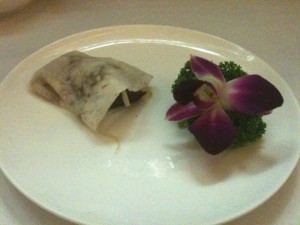 So pretty! With a serve of 6 pieces for $30 we each enjoy a little delicate pocket of sheer ducky heaven….. take a moment!!
We also enjoy a few baskets of mixed dim sims, steaming parcels of pork, chicken, prawn and vegetarian – something for everyone!! We also order the vegetarian rice parcels and I hear they are yum-tastic!
The Mongolian sizzling lamb is exceptional, tender pieces of lamb in a tasty light dressing and veggies, it is a damn good dish!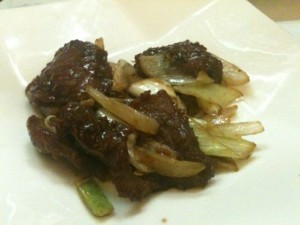 We quickly receive our remaining dishes for a bit of feasting to occur, once the chilli sauce is on the table we are off!!
The schezuan chicken is light and spicy with good quality chicken, with a spot of rice we are having a lovely time and the Rutherglen Savignon is going very well! The staff are lovely, they float between the tables and with new plates for many of the servings and individual serves of the dishes they are doing an amazing job!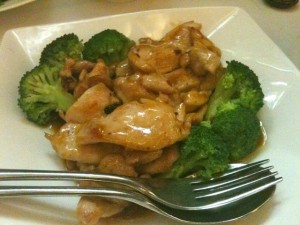 Some fresh, crunchy broccoli with fresh ginger is a healthy and tasty side for everyone to enjoy and so is the Special Mothers Steamed Fish, two fillets of delicate fish, packed full of flavour.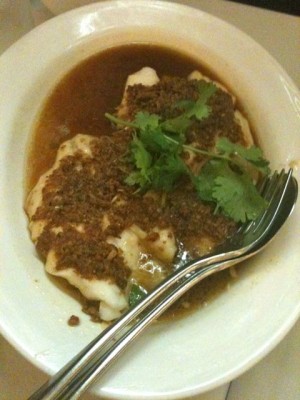 This is a great place, on a Tuesday night there is a good amount of corporate and family parties in enjoying a spot of BYO and excellent Chinese food – smiles all around!