I remember a dingy, chintzy old man's bar with reasonable pub grub and a good beer! But all that has changed! New owner Michael has launched the Prince Maximilian with great taste and style. A new open style bar and restaurant are tastefully decorated and the new menu is packed full of light bites and very reasonably priced larger plates.
The Cocotte tiger prawns with chilli and garlic are to die for! Firm meaty prawns with a delicious dressing that leaves everyone licking away on their fingers with glee!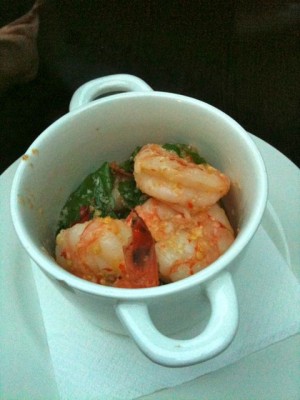 The baby pea and fontino aranchini are crunchy balls of loveliness with gooey cheesey insides and an outstanding permento aoili – more please more!!!
They are a great little taster into the main meals, with glasses of chilled Riposte Riesling and a balmy evening we are all enjoying the new Max and it's wonderful hospitality.
The homemade gnocchi with roasted cherry tomatoes, ricotta and fresh basil is stunning. Simply good Italian food with pillows of fluffy light potato with the ABC of good flavours – delish dish!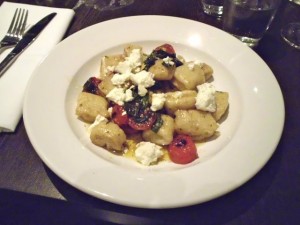 Swop over and there is the grilled eye fillet with roasted mushroom braise and potato crosata OMG, it is amazing! Rich, rare, juicy steak with crispy potato and earthy velvety mushrooms.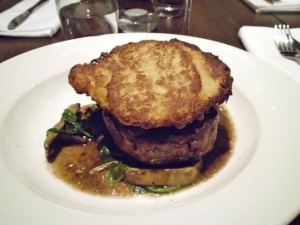 This place is so good it makes me want to move over to Prahran so it can be my new local! As Prince Max says Bonus Cibus – Bonum Vinum – Boni Amici!