I just can't stop loving youuuuu!! Seriously – we cannot not stop coming here! And even better with seasonal updates and new dishes to try each time we can't wait to visit again!
The 3 course sharing lunch option makes it all quick and easy, at $40 a head with a nice bottle of Kooyung Chardonnay on top and we are set for catch up and conversations!
Mini lamb koftas with humous, seeds and cucumber ribbons is delish! BBQ charring flavours and light fresh cucumber with a grounding of chickpea and tahini is a great start, other dishes arrive including a great cabbage and cauliflower salad dyed pick with a beetroot vinegar ( I think!!)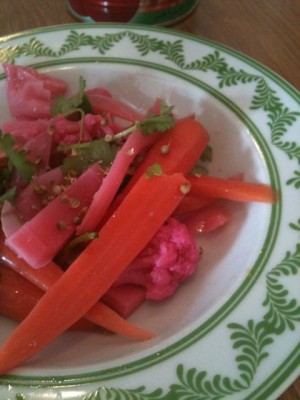 There is a creamy carrot dip and the daily bread delivered in a paper bag! Cute! Everyone is very happy as we pass around the plates and work through all of the different elements and flavours that all work together to bring back that authentic mezze feeling.
Round two of dishes and we love the rice pilaf with dill, apricot, carrot, toasted pumpkin seeds, it's light and playful and works well with the other dishes as they arrive.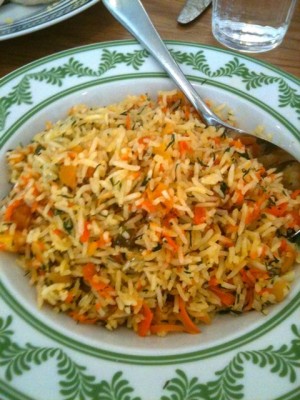 The rainbow trout is amazing! With the skin almost charred off to create a crispy jacket, the delicate fish is so tasty.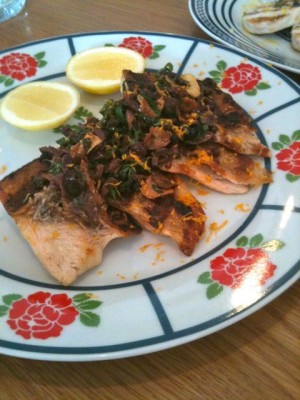 We are also lucky enough to enjoy the slow roasted Free range chicken,"off the rotisserie" and a wonderfully healthy dish of grilled swordfish cooked over coals with fennel seeds and lemon;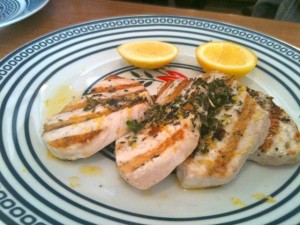 One of things I love about St Katherine's apart from the gorgeous staff and relaxed atmosphere is that you can very easily eat a very healthy lunch here, if you choose too! There is the infamous KFC and coca cola ribs but there are also amazing salads and dishes using grains and all the good super foods that mean you don't have to feel too guilty about a nice lunch out….. well until you get desserts!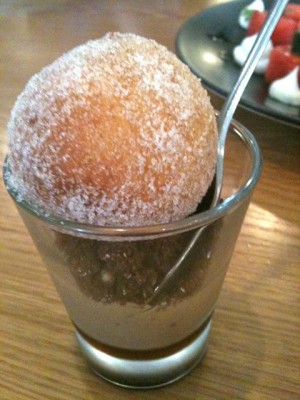 Cue the hot cherry jam doughnut, whiskey jelly, chocolate gravel and chocolate mousse! It's a doughnut shooter! And it is fantastic! Don't worry, to balance out the naughty doughnuts we also have a wonderfully refreshing dish of watermelon & pine nut salad with mint jelly, arak syrup and a wonderfully sourish cinnamon labneh, sour in a good way! It is a brilliant dish!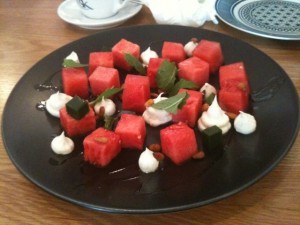 How pretty does that look? And it tastes so beautiful too! We finish off with a respectable coffee but there is no room for the yummy shortbread treat!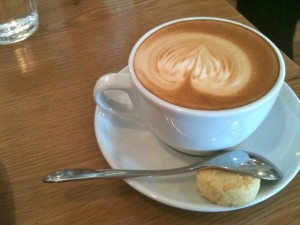 It's a damn good lunch, great value, amazing food, it's something a bit different, it's try something new, it's a few old favourites, it's friendly staff who want you to have a good time, it's relaxed and IT'S DELICIOUS!!
See you soon SK!