What is better than a big birthday cake? Lots of lovely little cupcakes! A box full of amazing Little Cupcakes arrived home today and we all tucked in – that size you can eat more than one right?!
Chocolate Cherry, Carrot, Chocolate and cookies and cream – they ROCK!!
The chocolate cherry is my absolute favourite, the light chocolate cake with smooth cherry frosting is amazing!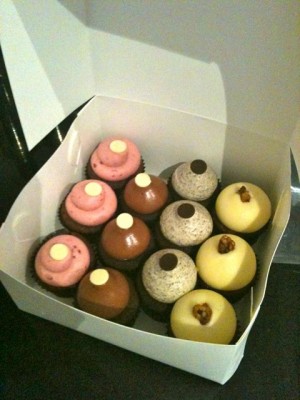 Chocolate cake with oreo flavoured frosting is yum!! Traditional carrot cake with vanilla cream cheese frosting and the moist chocolate cake with belgian dark chocolate frosting – I can't stop HELP!!!