I have always been a bit spoilt and living near the plethora of good restaurants in Albert Park continues to spoil me!!
A short walk and we decide to see where the day takes us, happily we end up in the sunny courtyard of Kamel and we settle in for a gloriously lazy brunch and spot of vitamin d!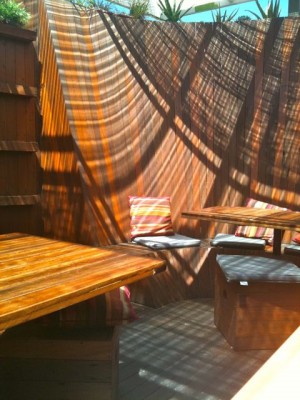 Kamel have an amazing menu, night or day you can enjoy an abundance of Middle Eastern magic! We get some great coffees and order a couple of dishes to share.
Firstly though are the dolmades!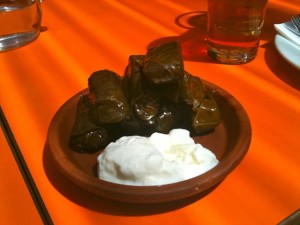 I just never love them! I try one, they are nice enough but the pile you see above is devoured by my better half!!
However the Lebanese flat bread with ground beef berbere, hummus, red onion and lemon is split equally and is wonderful!!
Soft, mild, Middle Eastern flavours delivered in a smooth ground beef flattened over the gorgeous soft bread with cheeky crispy edges, it is a fantastic super healthy kebab!!
The special lunch time pides sound great and we get the veggie option with roasted sweet potato, cashew pesto, feta and rocket – Amazing!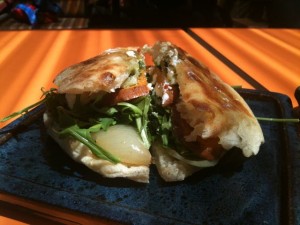 A bottle of Dirty Granny cider and life is good!
The staff are lovely, the setting lovely and as always we will be back to a good favourite!