Spot of lunch on a bustling Saturday, a few friends have recommended China Red for dumplings and because you can order on the screens set above your tables!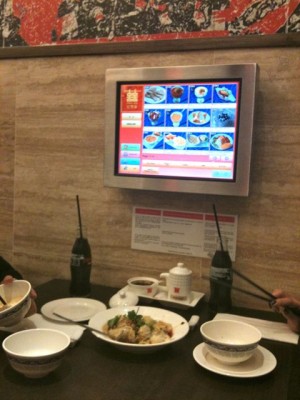 We're going old school with paper menus at our table and that suits me! Who knows how much I could order if left to play!
There is a big pot of green tea delivered as we look through the colourful pictures of the joyous fare on offer. There is a nice vibe about the place and everyone is enjoying themselves as steaming baskets arrive at the tables and it's dumpling time!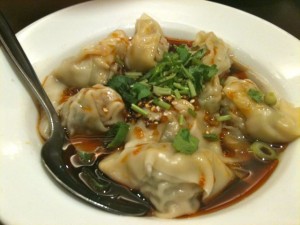 The Won Ton in spicy sauce is fantastic, a light, fresh, chilli sauce with plenty of heat slathered over paper thin dumplings YUM!
Next up are the Pork Steamed Dumplings 'Shao-Long-Bao' wary of super hot soup dumplings we leave these for a few moments to cool down before grabbing them from their basket and in they go in one! They are delish! aromatic, warm, light pork dumplings, so delicate you wonder how they manage to make them… I should watch more closely!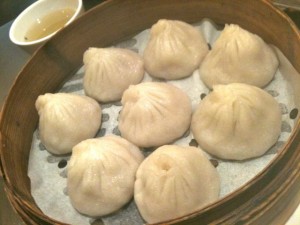 We're feeling very heavenly with our amazing bowl full of greens with just a little oyster sauce, they must be good for you!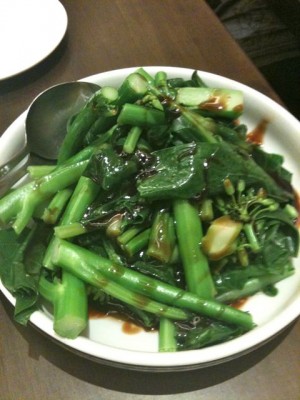 The final plate is the the good old pan fried dumplings, lightly browned and fair in size there are a little bit thick or maybe we have filled up on too much of the good green stuff but it was all very lovely and very reasonable.
Happy head back that way very soon and maybe I'll go crazy on the ordering screens next time!!