What a shopping rookie, in town on a Sunday and the shops aren't open until 12pm, good job as it means we can go and hang out at The Sensory Lab and get some coffee!
The Sensory Lab is set up at the back of David Jones on Little Collins and is from the master of all things with coffee beans St Ali.
As per the website – All Sensory Lab coffee beans are roasted on state of the art equipped Probat Coffee Roasters, each coffee is roasted on it's own for optimal flavors and blended to the Roast Master's specially designed recipe.
You can also shop at their online store and they even have a subscription service to deliver coffee to your door every day, week or month!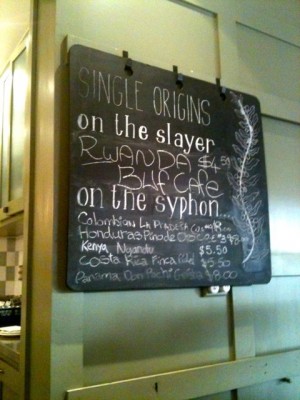 Today we are in much need of a skinny flat white and the roast of the day is smooth, earthy and has just enough of a caffeine bite to get us going on a lazy Sunday.
Sensory Lab is exactly as it sounds, a laboratory for coffee lovers, there is a comfortable seating area where smiling staff will deliver coffee, water, scrummy looking cakes and baguettes. They will take you through as much as you want to know in order to make that important 'bean' decision and if you still crave more you can move over to the 'lab' counter where you can explore different beans, see the syphon cooking up a technical wizardry brew and talk to the guys about what coffee suits who, when and where!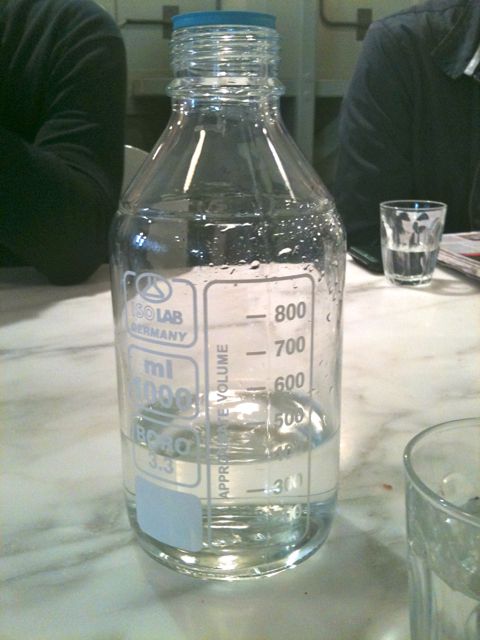 There is a real buzz about the Sensory Lab, maybe is the coffee in the air! But it's a comfortable and groovy hangout, we thoroughly enjoy our coffees and I get a real little kick from the genius barista and his ability to deliver my foamy flat white with a heart on the top, and even better still it lasts right through to the end of the coffee – that is real customer service!!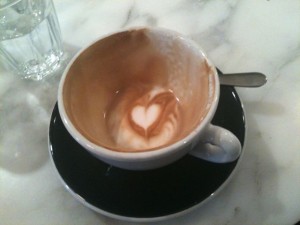 The guys are roasting 7 days per week including till 9pm on a Thurs / Fri so get yourself to the Lab and get some damn good coffee, served with love!
The online store is also packed with every types of beans you could imagine as well as gadgets and gismos for all levels of coffee professionals!