When you get excited about booking somewhere new and it turns out to be pants but then you leave and you end up at SPQR Pizza instead – it's a great night!! We had walked past the big windows on our way to our rubbish dinner destination – everyone looked so happy and it was all so warm and welcoming and it was pizza. It only took 30 minutes of crap service and no food for us to scurry back and look a little bit too hopeful when we asked if we could still get a table. Little intimate table for two just for us, under the chalkboard packed with the delicious dough stuff that we love!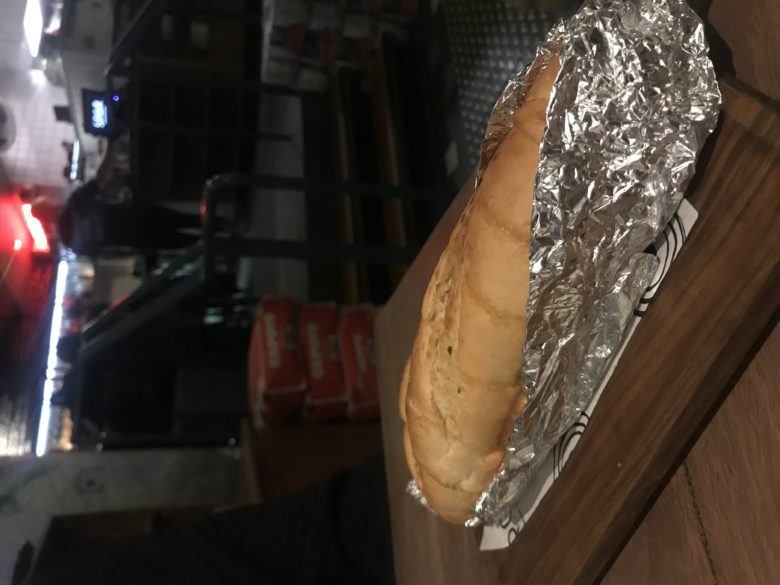 So 'Not Pizza' options are garlic bread, green salad or a little gnocchi – the garlic bread is that traditional mini baguette smeared with garlic butter and parsley and baked in foil. Hubby's favourite I was conscious of my usual and filling up on yummy bread before the good stuff came!
Pizzas are white or red, red is a selection of mouth watering loveliness including;
Amatrice with San Marzano, Guanciale, Chilli, Garlic & Pecorino
Capricciosa with San Marzano, Fior Di Latte, Smoked Ham, Mushrooms, Olives & Oregano
Margherita with San Marzano, Mozzarella di Bufala, Basil, Olive Oil, Parmesan
Marinara with San Marzano, Fresh Garlic, Basil, Oregano, Olive Oil – flagged as NOT a seafood pizza and no cheese!!
Pepperoni with San Marzano, Cacciatora, Garlic & Fior di Latte
Polpette with San Marzano, Beef Meatballs, Chilli, Basil, Pecorino & Fior Di Latte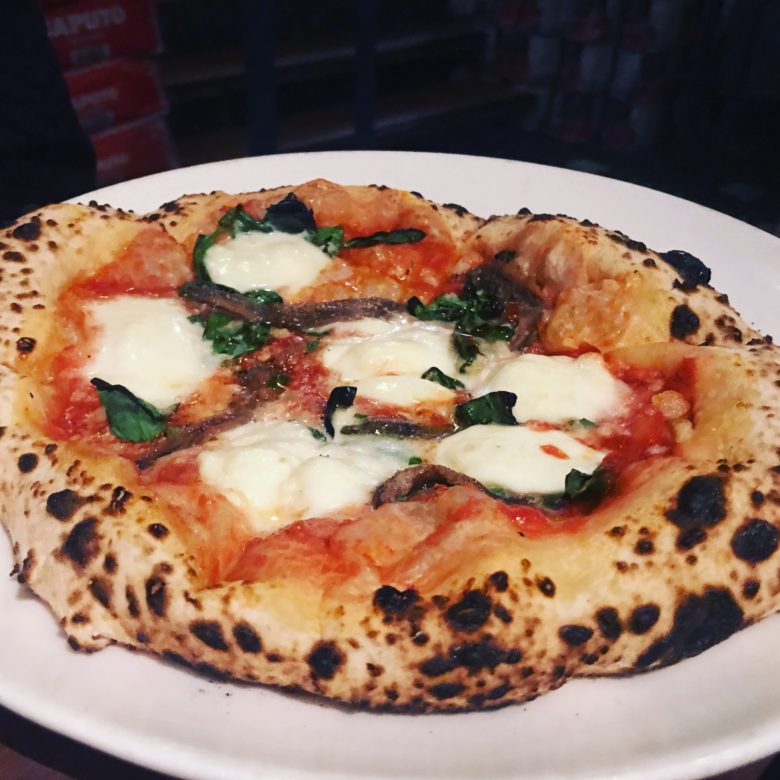 It was nearly the non seafood no cheese but instead we splashed out on the Margherita with extra hairy little fish – it was fab, little bit slip and slidey and I gave my crusts to hubby – no point filling up on crusts!
White pizzas are equally drool worthy with;
Quattro Formaggi with Fior Di Latte, Pecorino, Gorgonzola, Parmesan & Black Pepper
Funghi with Mushrooms, Porcini, Fior Di Latte, Parsley
Hey Pesto with Pesto, Eggplant, Pine Nuts, Mozzarella di Bufala
Jim's Pie with 'Nduja, Portobello Mushroom, Stracciatella, Pecorino & Oregano
Tartufo with Truffle Paste, Potato, Rosemary, Mozzarella Di Bufala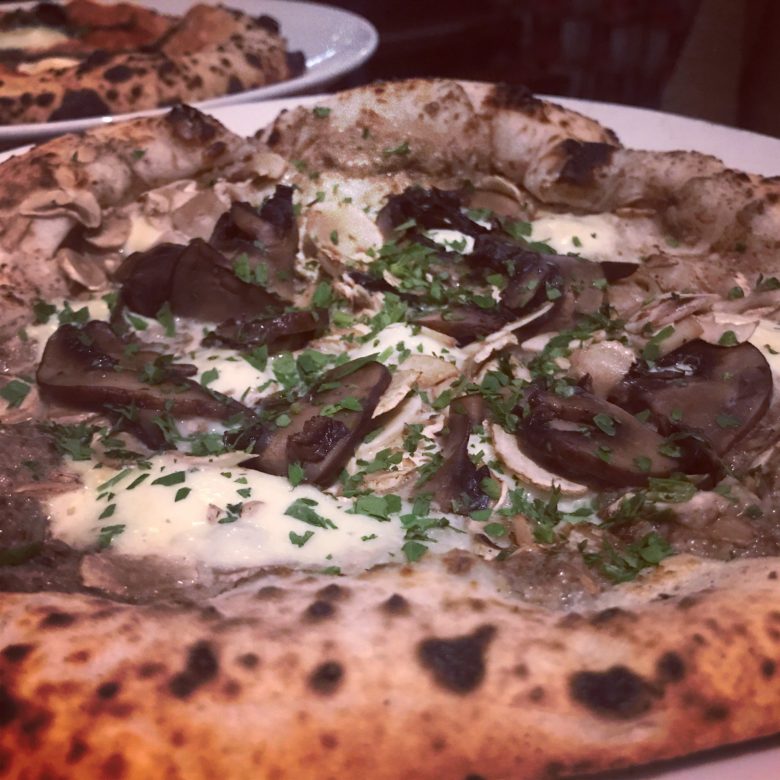 So much temptation! I am a funghi girl at heart and this didn't disappoint, those mushrooms were super happy with their cheesy friend and I was super happy too!
Service was great, setting was lovely, food was great and the off list Red by the glass Barbera was an absolute stonker.
If I have to pay for pizza I am happy to pay for SPQR pizza ?