Would you like to come to a four course Gangster Degustation at the hot new cocktail bar in St Kilda with two lovely guys who have just opened a whiskey, cocktail and tapas bar? Yes, I really would!! The guys are running monthly themed degustation dinners to introduce customers to their amazing food and great passion for cocktails and a little bit of a love for whiskey! The first degustation takes you back to the days of Al Capone and Speak Easy bars.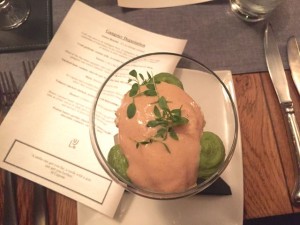 Amuse Bouche: Crab gribiche with tomato jelly, avocado mousse and cocktail sauce foam. WOW!! I could eat this all night, the gribiche is a egg mayo that goes beautifully with the crab and then the rich avocado and the cubes of tomato jelly – sensational dish.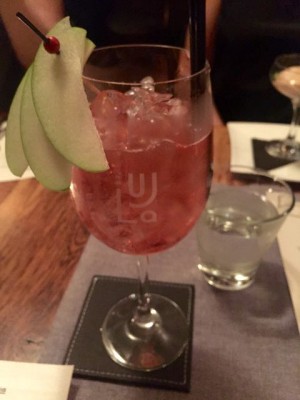 Served with Jessie's Campari and Apple liquor cocktail with sloe gin and dry vermouth made with a slow cuban roll – I learnt so much about cocktails tonight!!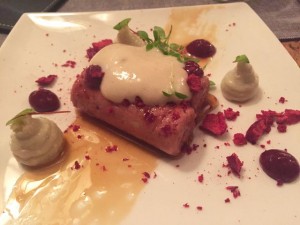 Second course: Smoked ham roulade with cherry gel, bourbon foam, blue cheese and honey glaze. Another beautiful dish, I imagine it takes days to pull together all of the elements in these dishes and we are annihilating then in minutes! I loved every element on this plate the smokey ham the tart cherry and that blue cheese cream was the best!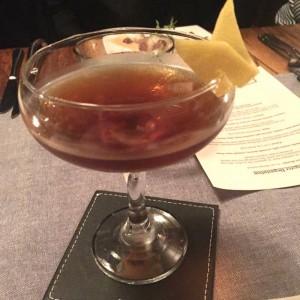 Served with another super cocktail with Pedro and Remy! Infused with pear and a lemon twist it's another winner!!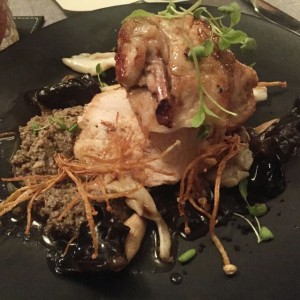 The main event – Chicken and mushrooms – two of my favourite things! A big piece of juicy tobacco smoked chicken served with a dark ale jus and mushrooms so many ways I have never tried! Pickled mushroom, fried enoki, mushroom pate and grilled field mushrooms. LOVED!! So much delish chicken and that mushroom pate was to die for!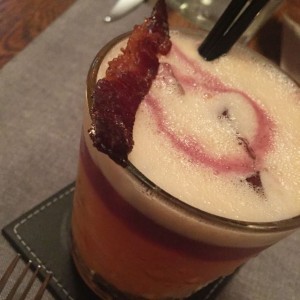 Served with St Luja's Gangster Sour made with rye whiskey, lemon, carrot, egg white with a red wine top! And bacon people BACON – what could be better!?!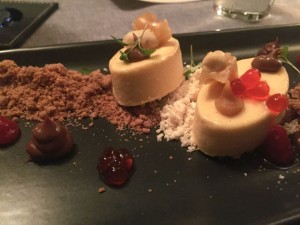 And the finale – dessert. Peanut Butter Parfait with chocolate soil, peanut brittle, chocolate cremeux, salted caramel sand and raspberry pearls……… can you imagine!!?? It was so good, fortunately dessert goes in your other stomach compartment so though we were full to the brim we could still sneak this in. Raspberry pearls that made the girls exclaim with delight, sand and soil that was addictive, a perfect creamy parfait and peanut brittle that didn't break your teeth! What more could you want….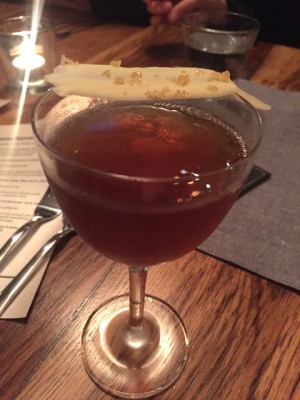 A perfectly matched cocktail with a white choc and pop rocks shard! Mr Black coffee liqueur with dry curaçao, bitters and a little Johnnie Black!! So good to finish off an epic meal. Though the cocktails were totally boozy they were carefully measured and paced with the food so you don't end up messy and you remember every element of a fantastic dinner.
The guys are serving great food and cocktails every night and degustations are running monthly so check out their site for more details here