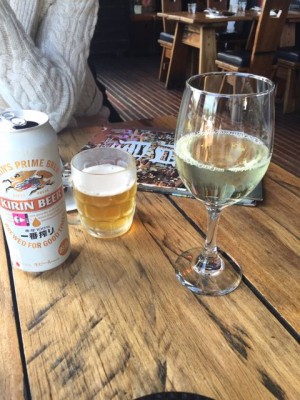 There are few restaurants I go to in Melbourne as frequently as I go to Ichi Ni on the St Kilda front, it's my favourite place to enjoy a glass of wine, watch the sun set over the bay and enjoy some of Melbourne's best Japanese.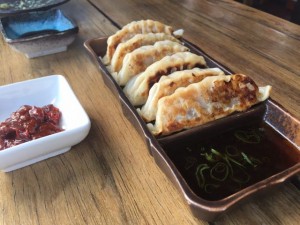 It's mid afternoon and we wanted some wine and snacks. So a cold glass of Chardonnay and some pork gyoza are a perfect match. Nice little pot stickers, burnished on one side and full of fragrant pork with a little dipping sauce and a big smile!!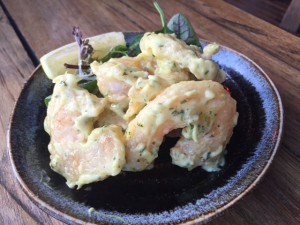 The Ebi mayo – if I had to pick my top ten dishes this would be on there! (Mouth watering as I type!!) succulent, big, juicy prawns in the lightest tempura and the dressed in kewpie mayo and wasabi and a touch of fresh lemon ……. Sensational!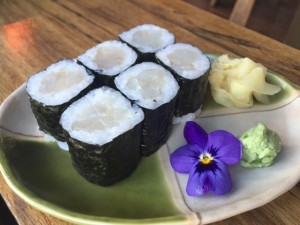 A little fish sushi to nibble on the the experts in the open sushi bar and it's a perfect foodie afternoon!
Happy days are at Ichi Ni