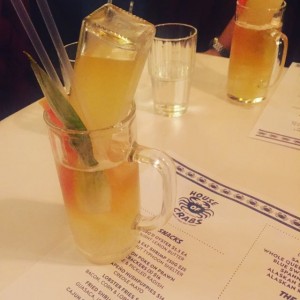 Welcome to the House of Crabs and have yourself a 'lagerita' and a very good time! It's time to put your gloves and bibs on and get cracking!
Coconut peel and eat shrimp covered in toasted coconut and breadcrumbs we were delicious.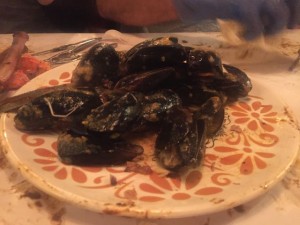 South Australia mussels, poured out of their bag onto the plate, they were tender and lovely.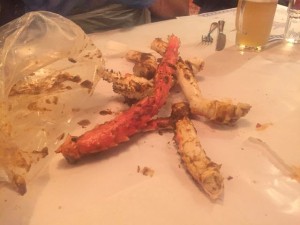 Alaskan snow crab… well the legs! $55 worth but where does the rest of the crab go? Now you have to work for your dinner and get the crackers and pokers and dig out every last piece of delicious, soft crab from the spiky limbs.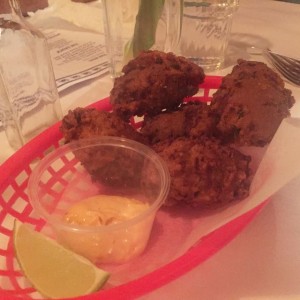 Jalepeno hush puppies! Spicy little doughy pillows and a spicy dipping sauce YUM!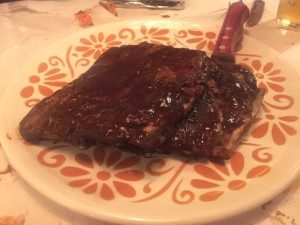 Baby back pork ribs with bourbon and maple glaze, just falling apart and all sticky and finger licking good!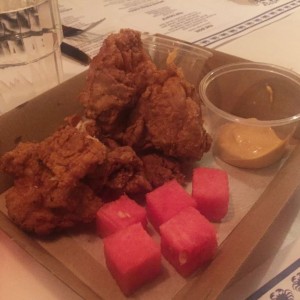 Buttermilk fried chicken goodness with watermelon squares – great chicken!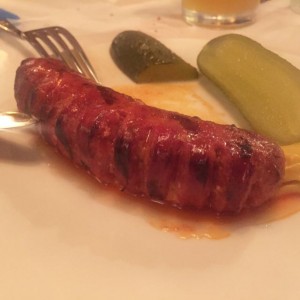 Dreamy smoked sausage, charred and completely awesome!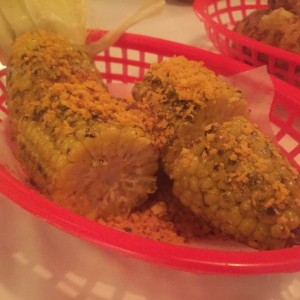 Creole corn with dorito and jerk salt – making corn damn sexy!
It was a hell of a feast, the bill wasn't cheap but we had a great night and a round of pickle backs! It's not for those who don't like to get their hands dirty and dig around a bit for their dinner – it's a damn good time!