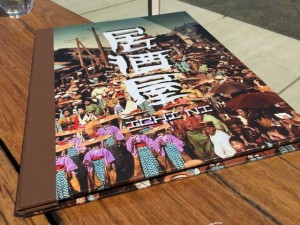 It's an absolute fave! With so many choices of where to eat in Melbourne, I know the sign of a good one is if I keep going back! Ichi has been around for a while and we love their sister in South Yarra and are still to try the sparkly new sibling in Fitzroy.
It's a blessed spot, views across the bay, catch the St Kilda sunset as you enjoy a little yakatori and sensational seafood. The menu doesn't change very often and that's just fine! I love that you can order lots of little dishes and have a taste of everything, spicy edamame, ponzu oysters, wasabi dressed prawns, gyoza and so much more.
In line with the healthy eating regime this is not too challenging a menu, if I ignore the dressings which probably don't fit the plan there is beautiful sashimi, meat on sticks and I am happy to throw in a glass of wine which I shamefully make into a spritzer… you can take the girl out of Leeds!!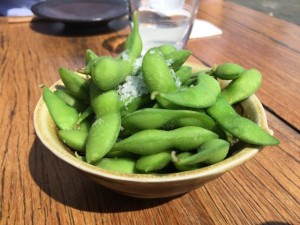 Edamame – salty, lovely protein and you must burn more calories coaxing them out of their shells.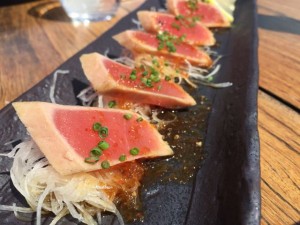 Tuna tataki – so very fresh and expertly seared with daikon and some of that lovely dressing!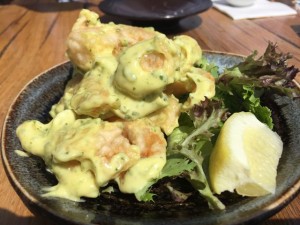 Ebi Mayo – my treat dish, I know there is enough mayo to sink Weight Watchers but I traded the fried chicken for these crispy tempura coated babies with wasabi and kewpie…. Ohhhh yes!!!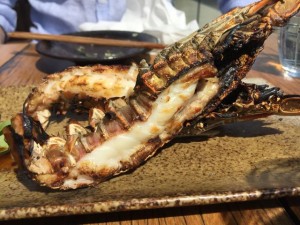 But we did get a big gnarly bug each! There is nothing you need to do to these bad boys, just grill and go!
If was a quick stop today, first time our bill was under $100! Big love to everyone here and that view – It's a happy place!!