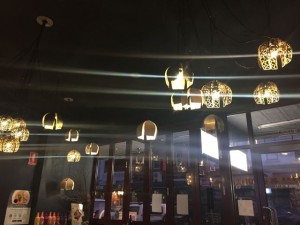 Shizuku – Ramen and Craft Beer, the boys were pretty quick to get on board that one! Wonder why!! I can guarantee it wasn't for the ramen! Infact we didn't actually have ramen but what we did have the huge menu was fantastic!
Beers are serious business here with over 40 beers and ciders to choose from (call it nearly a full A4 page!) there is some intrepid adventure starting as you look through and see the old familiar names with Rogue crazy flavours meets Asahi meets Brooklyn meets many uncharted territories with Echigo, Ginga, Yebishu, Kizakura and many many more!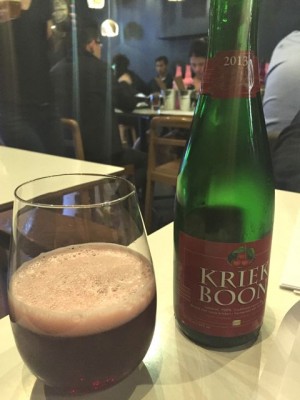 I go with something right up my street and probably completely wrong with the food – Boon Kriek Cheery Lambic Ale from Belgium YUM!!!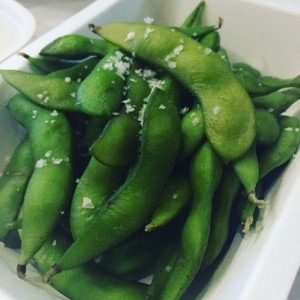 Perfect cold beer with lovely edamame with pink Murray River salt.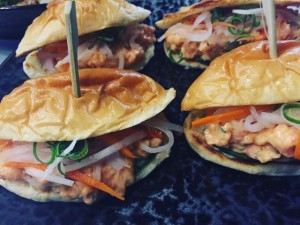 Lobster sliders all around – lobster kewpie salad, pickled carrot and daikon in a corn brioche bun – it wasn't a whole piece of lobster, more pieces chopped up but it was very delicious!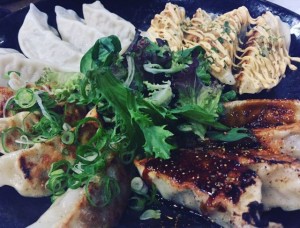 The gyoza assortment is a great dish for all of us as we usually ned up re-ordering plates of gyoza because we love them so much! Now with 16 of them we are set with classic pork and cabbage, Kenji with bbq sauce. Cali with sriracha kewpie and Spicy with chilli jam.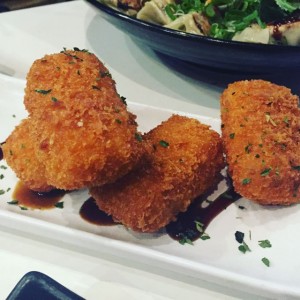 Crab meat croquettes are gorgeous little hot pockets of deep fried chowder with fresh crab meat, corn, white wine and served with plum sauce, love these bad boys soooo much I always burn my mouth not waiting for it to cool down! Sign of a good dish!!
Ken's fried chicken with deep fried free range chicken strips, ponzu vinaigrette, shichimi seven spice pepper and sweet chilli dip was a n easy favourite – fried chicken and cold beer – always a winner!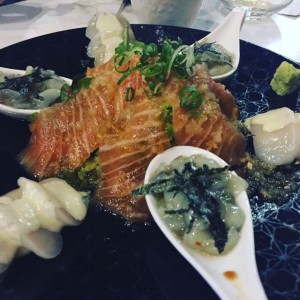 The sashimi assortment with salmon, scallop and squid didn't seem that much for $40 – it was beautiful and fresh but not we stretched for $40 of fosh there.
All in all it was a good night with some great beers, good food and great company. With the sister 'Slurp Shop' set up in our favourite Forrester's Hall on Smith I am sure there will be more Shizuku in our future.