Always been a big fan of Lorraine Pascale and her approach to easy and simple but still healthy cooking is a great addition to her books and one that we really got on board with for the week.
Recipe 1 – Peanut Butter & Banana Muffins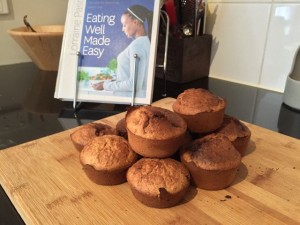 So good, these were super simple to make and hubby loved me all week with these in his lunch pack!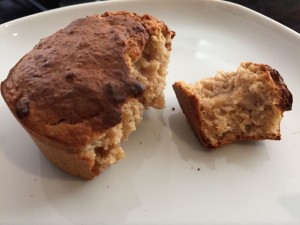 Recipe 2 – Meatballs with Spaghetti, Oregano and Fennel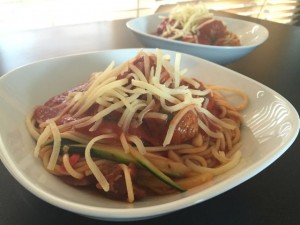 Sensational balls, great sauce and felt very wholesome picking fresh basil from the garden and it went into a sensational tomato sauce. Again super easy for a Monday night.
Recipe 3 – Chicken Cacciatore with Porcini, Bay and Borlotti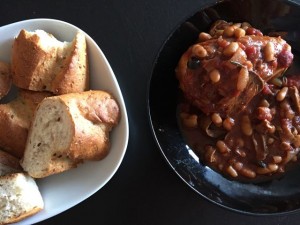 Amazing dish, I put it in the oven for a few hours and used breast on the bone and the result was a great, rich, deep sauce packed full of porcini and the little punch of olive.
Recipe 4 – Feta, Spinach and Basil Omelette Muffins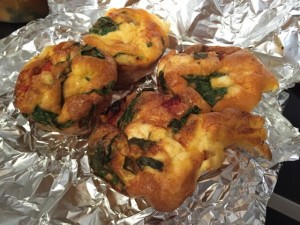 The omelette muffin – genius! Like a little breakie frittata with a few select ingredients and you get a breakfast on the go that makes everyone else drool with food envy!
Recipe 5 – Soothing Sag Aloo Soup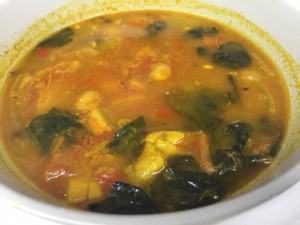 This is one of the most simple and yet tasty soups I have ever made, just a few pots from the spice cupboard and some chickpeas and a potato come together to make a brilliant lunch or light dinner that will have you smiling.
Recipe 6 – Oat Muffins with Blueberries and Cinnamon

Genius! Oats blended up into flour for your super healthy low GI muffins, minimal ingredients, snuck in some fresh cherries we had in as well as blueberries and they provided the sweetness as these muffins aren't packed full of sugar. Really loved but they were so moist they picked up mould really quickly but they were so good.