Mammy's Boy Fish and Chip shop in St Kilda was calling me on a beautiful warm Monday evening, I wanted to take them down to the beach and watch the sun set but the flies were in full force and the 'Melbourne wave' of swotting the annoying buggers was the official greeting for the night!
So we managed to snaffle one of the few tables and order in we listened to the bustling kitchen frying chips and fishies.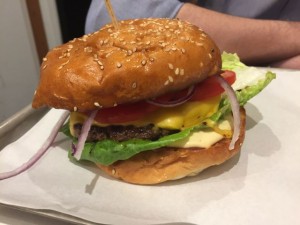 The cheeseburger was fantastic, really good burger with fresh salad, melted cheese and good sauce action – really liked it.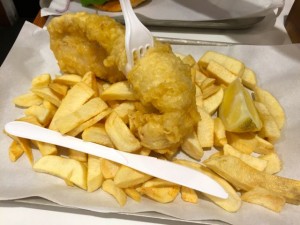 Chips were good, reminded me of chip shop chips from home but the fish was a complete let down…. it looked good but the batter was tasteless and the fish just wasn't good. It was so tight and there was no beautiful white flaking fish that I had dreamed up – this was just not pleasant.
Shame, so off we go and I continue my search for the perfect piece of battered fish….