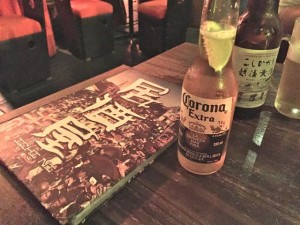 With all of the great restaurants in Melbourne, it isn't often that we go back to one spot time and time again and order so many of the same dishes that we just love. The menu has a wide selection of izakaya treats with skewers, sushi, sashimi, gyoza and so many great dishes we just have to order them all!!
Spicy edamame – those lovely little soy beans bursting from their pods and covered in a super spicy sauce – just a add a cold beer and you are set!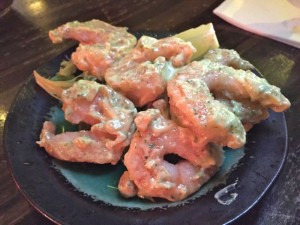 My most favourite dish in Melbourne, big, juicy prawns with the lightest tempura batter and a slathering of wasabi mayonnaise – bring me more! Bring me more!!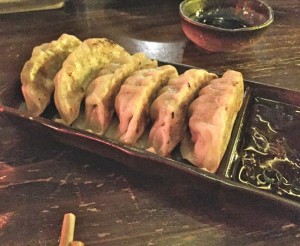 Pork Gyoza – wobbly pillows of succulent, lovely pork – no nasty gristle here just all the good stuff.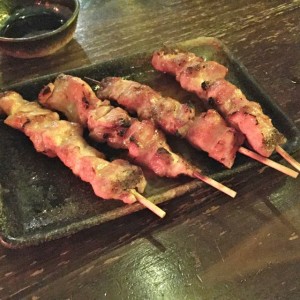 Tori chicken skewers – super charred, succulent chicken – just perfect!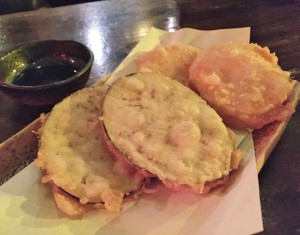 Tempura, though I'm not a huge fan of fired eggplant as it does absorb so much grease this was lovely. The batter is so light and crisp – it's a good dish but not a favourite.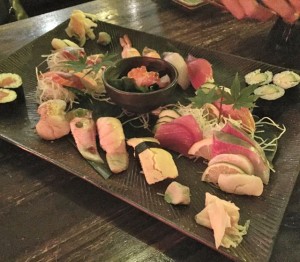 The chefs platter with sushi and sushimi was beautiful, though a little pricey. It is incredibly fresh and expertly presented – you can't debate this is their specialty.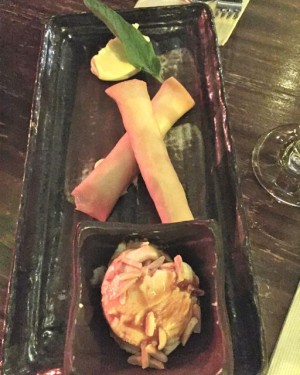 And for dessert you can't go past the chocolate spring rolls – crispy, lovely nutella smeared pastry tubes with luscious ice cream….. home sweet home!!