Picture the scene, it's been a rough day, you've finally made it home and you are reaching for the takeaway menus STOP!! With these little beauties in your back pocket you can have a delicious curry in just 15 mins!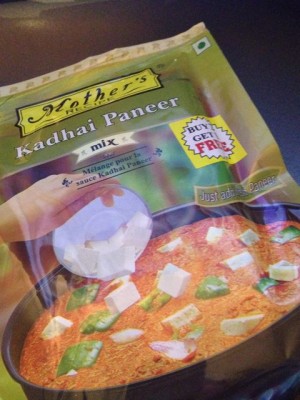 I not a processed food, packet kinda girl but the Mothers Recipe sachets are a wet spice mix and the first ingredient is not salt!! They come in a whole range of styles and I have never had a bad one and they only cost around $3! Just add coconut milk, canned tomatoes or stock and you have the base of a damn fine curry ready to go. Add chicken thigh or veggies or some fantastic pan seared paneer and then put together with your sauce and depending on your added extras – chicken thigh, potatoes or pumpkin can go for an hour and they will be super tender. Ocra or peas or panner take just ten minutes for the sauce to cook through and thicken – barely time for your rice to cook!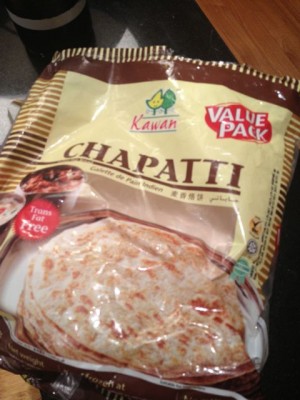 Try these frozen wholemeal Chapattis, simply fry in a dry pan and you have a decadent yet wholemeal side!!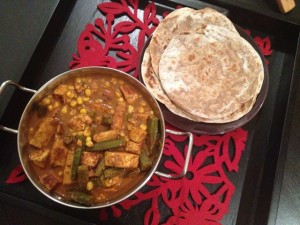 The end result is a damn tasty curry in the time it takes for a takeaway to arrive, infact much quicke than some of our locals!!
You can get the spice mixes at any good Indian Grocer, my favourite is;
Spice Store Indian Groceries Melbourne : Indian, Pakistani, Sri Lankan Groceries
330 Victoria Street, Richmond Near Church St., (Tram 109 for city customers)