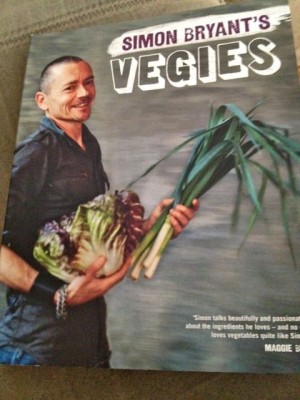 Its the final book!! (think Europe – Final Countdown – such a catchy tune!!)
Simon Bryant, probably my first fave Aussie TV cooking star with Maggie in the fabulous Cook and the Chef! His book veggies is brilliant! Create wholesome, hearty, healthy dishes with ingredients from your local markets and inspiration from around the world!
Gorgeous pics, great layout and a pleasure to cook from!
Recipe 1 – Falafels
AMAZING!! Simple, packed full of fresh herbs and chilli! Super wet mixture but the end result is the most moist, perfectly lovely falafels ever!!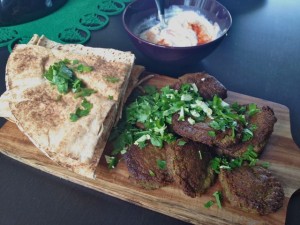 The yoghurt and tahini dressing is also a gorgeous little number that I will definitely be revisiting!!
Wish we could have cooked more but will be back in 2013!
HURRAH we made it 52 books in 52 weeks (insert – tired!!!)
The 2012 Cookbook Challenge – at least one recipe from one book, every week, for the whole year! Or 52 books at the end of the year!!
Click here to see the adventures so far!
2012 Cookbook Challenge :- Recipe counter: 205