You know when a meal is soooo good you are still craving it the next day and already plotting when you can go back!?!? This place is it! Last nights dumplings are still fresh in my mind and thinking about them is making my mouth water!
So – it doesn't look posh, they have photos of bill skippers on the wall as you enter and it is load, busy and rammed! They are starting to queue out the door as we pop in and though we have a table booked I have no idea how they manage it all!!
There are three floors with tables of all sizes and nearly all full of happy campers! We get a little table in the corner and though it is BYO we indulge in a very reasonably priced Brown Brothers Crouchen Riesling – always good with a bit of spice!
The menu is HUGE! Nearly 200 dishes to choose from and I am in charge! It takes nearly a glass of wine to work through the choices and with the help of a list of numbers on my iphone notes we even manage to get a smile from the waitress for making life easier!
There are a few comments on Urbanspoon ref. the service here and it isn't Service with a Smile or white table cloths but is it cheap, cheerful and we are very happy!
Steamed Pork and Vegetable Dumplings are amazing! Plenty of chilli sauce and we are all chowing in as the rest of the dishes arrive in quick succession.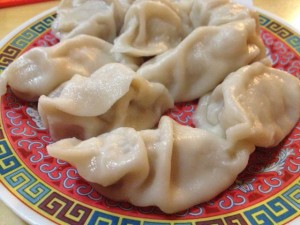 Fried Chicken and Prawn dumplings are yummo and we are travelling well!!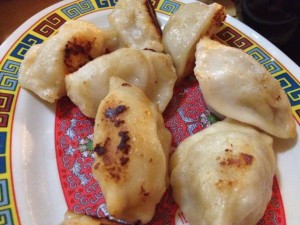 Mini Steamed Pork Buns – I love! Though they are dangerous little critters packed full of boiling hot soup but they taste soooooooo good!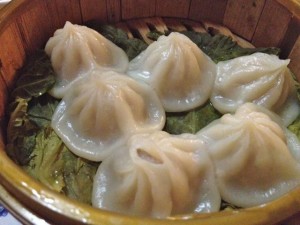 Wonton with hot chilli sauce perfection love, love, love!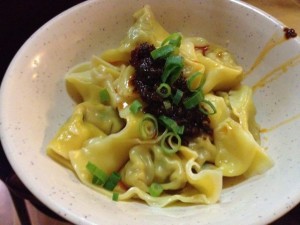 Pork and Veg dumplings with hot chilli sauce – adore! We seemed like we have ordered a lot but with three of us we were in dumpling heaven!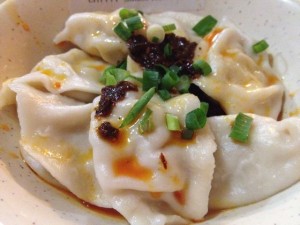 Crispy pumpkin pastry – my favourite! Kinda odd but totally great! Buy lots of these!!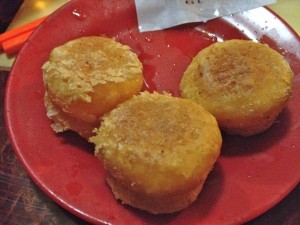 Shanghai rice with chicken is really nice and good to have something to break up the dumpling fun! The West Lake Style duck on rice was probably the one dish too many and it wasn't that great.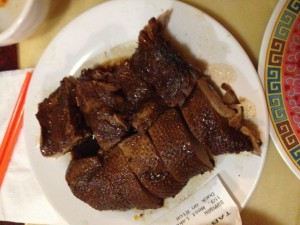 A little greenery with Bok Choi and mushrooms were really nice and a generous serve and we are stuffed and smiling!!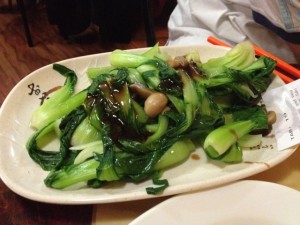 So its fast, cheap, byo, good fun, not posh, big, busy and a little rough around the edges but I totally love it! A perfect Friday night in Melbourne for a relaxed catch up with good friends!