Ichi Ni – My Happy Place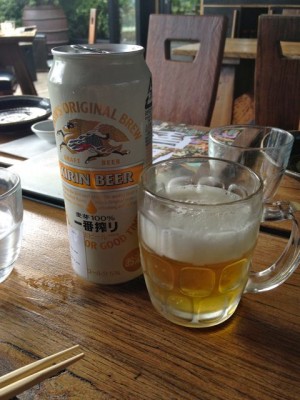 Can't keep away! We love, love, love Ichi Ni. A perfect spot to watch the sunset, spend a lazy afternoon and enjoy a few beers and some of Melbournes best Japanese.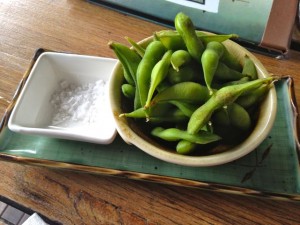 Edaname – the perfect beer snack and so healthy too!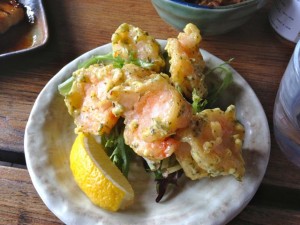 Oh Ebi Majo – my favourite dish ever! Perfect, fresh prawns with the lightest crispiest batter with a wasabi mayo dressing…. want these right now!!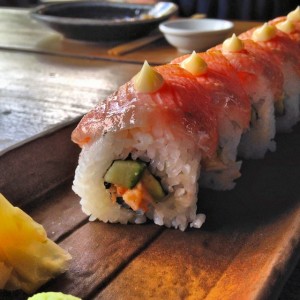 Something new! We have never tried the Ichi Ni roll, OMG! Decadent sushi roll of the century! 8 pieces with lobster, avocado, cucumber. Topped with flamed salmon sashimi and japanese mayo. Oh Yes!!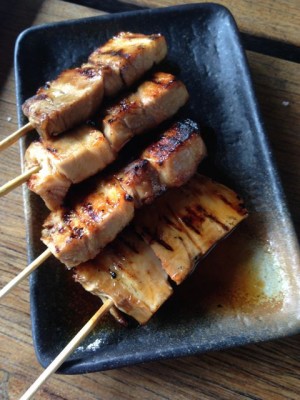 Pork Belly Yakatori – Oh yes!! Super succulent, it is love on a stick!!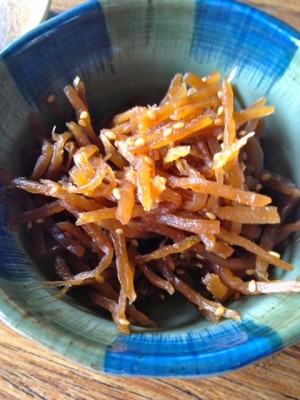 Kimpira – Lightly sautéed burdock root, garlic, chilli in light soy sauce. Sensational!! I have never had burdock root before, it was really, really lovely.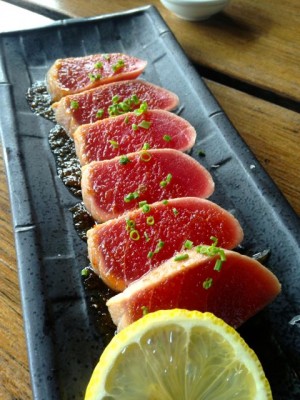 Tuna Tataki – Lightly seared tuna with soy, yuzu and shallot dressing on shredded daikon. Sensational!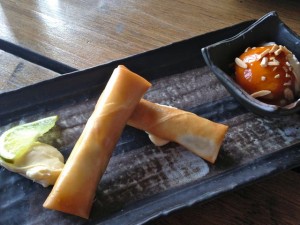 Chocolate Harumaki – Chocolate spring rolls with vanilla ice-cream, caramel sauce and almonds. I cannot avoid this dish! I don't even like desserts but these are my perfect dish. A savoury element – love it!
One of the best places in Melbourne – stay amazing Ichi!
**************************************************************
Last visited 24th January 2013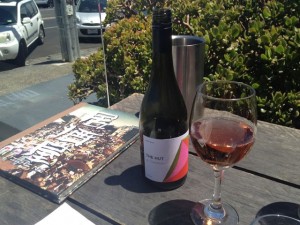 I can't think of a better spot in the Summer to enjoy St Kilda views and damn fine Japanese! Ichi Ni is one of my most favourite spots in Melbourne, whether it's a lazy afternoon in the sunshine or a relaxing meal watching the sun set across the bay – a good glass of wine and pretty much anything on the menu rocks my world!!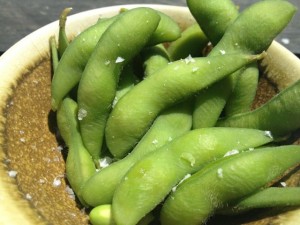 Perfect little salty edamame, pop and enjoy these little soy bean snacks, perfect with a cold glass of rose!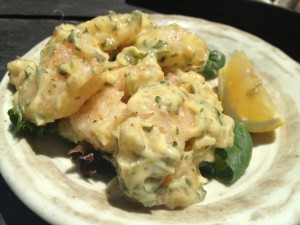 Seriously one of my all time favourite dishes ever!! Ebi Mayo – tiger prawns tempura fried and dressed in a decadent slathering of Japanese Mayo. A generous dish of such stunning flavours! LOVE!!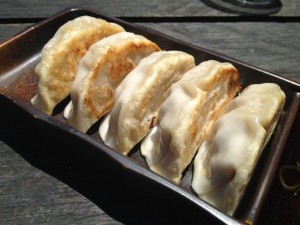 Gyoza – test book perfect! Gorgeous!!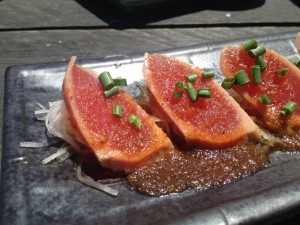 TUna Tataki – Lightly seared tuna with soy, yuzu and shallot dressing on shredded daikon. So much flavour here, I often watch food programmes and hear them talk about the perfect balance of sweet, sour, spice etc and this is the first time I really got it! The flavours travel around your tongue and create a dish that lasts that little bit longer as it develops… amazing dish! Oh and the most perfectly fresh seared tuna!!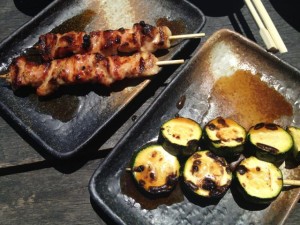 Tori – Chicken thigh yakitori and Zucchini yakatori – love food on a stick and this was a couple of great examples!!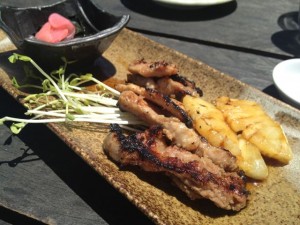 The Pork special was the most gorgeous dish with charred caramalised pork and sweet grilled pineapple HEAVEN!!!
For the standard of the food, service, ambiance and setting you could pay a lot more to be here! Such reasonable prices for such an exceptional spot!
Love you always Ichi!!
*********************************************************
Last visited 14th March 2011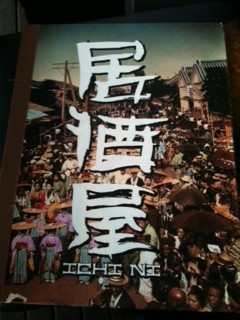 Its the long weekend and a Sunday Session is in order,

and there is no where better to spend an sunny afternoon watching the sun set at Ichi Ni on the St Kilda front. Even with the dramatic cool change and miserable rain that came as soon as we sat down the covers came down and the menus came out!
A frequent visitor we were already requesting edamame and ebi mayo (yummy tiger prawns & japanese mayo) before the drinks orders were in.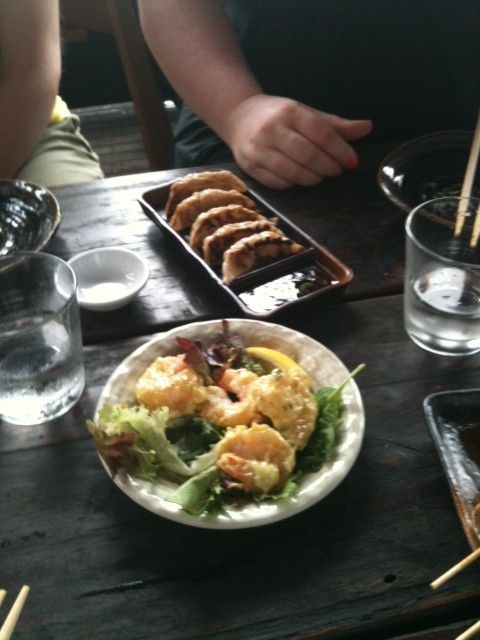 We shared a very pleasant Adelaide Hills Rose from Alta whilst we munched through soft shell crab sushi, gyoza, chicken and beef yakitori skewers and a fantastic recommendation from our fabulous waitress 'toppogi' with chicken mince, small almost gnocci like rice cakes skewered and topped with flavoursome chicken mince, were something new and really enjoyable!
Dessert was served with a crisp 09 Mitchell Watervale Clare Valley Riesling, the chocolate spring rolls and nashi and ginger crumble were comforting as the rain lashed the covers, we went home with full tummys and big smiles – Ichi Ni the only thing you could do to make it a better experience would be to serve up the sunshine too!!