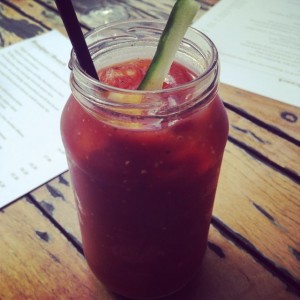 Good old Pelican, you can't go past this place for a great breakie, full on brunch, afternoon graze or a slap up dinner! In the long time we have been coming here the staff come and go but the vibe stays constant with the same friendly, easy going, excellent service. No airs and graces, just here to do great coffee, good wine and sensational food.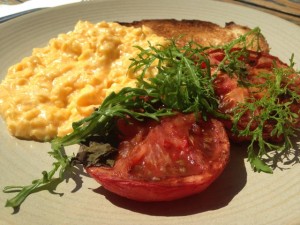 Hubby goes for eggs, tomatoes and toast – simply perfect. Great eggs, bursting with sunshine and cooked to that runny before we go stodgy edge.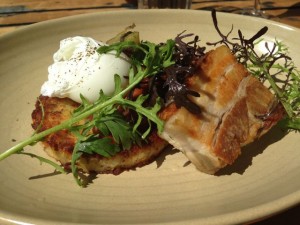 But for a day of fun and gambling at the races I need a hearty dish like pork belly with crispy hash brown, smokey baked beans and a poached egg…………. Sensational!
Pelican you never let me down and thats why I bought all my friends this time!!
********************************************************************
Last published 3rd March 2013
Pelican – still wonderful and I am still in love! Seriously one of the best spots in Melbourne! Breakfast? Exceptional! Brunch? Fabulous! Afternoon tapas? Sure! Dinner with friends and good wine? Absolutely! You cannot go wrong!
The menu doesn't really change, the staff remain fantastic and the coffee?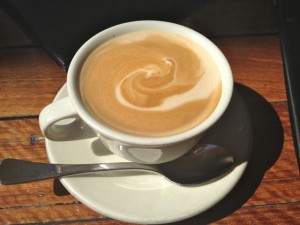 Fabulous!!
Breakie is a little limited today with savoury muffins, french toast and avocado all having walked out the door before we got there but don't frown because there is plenty more to enjoy! For example….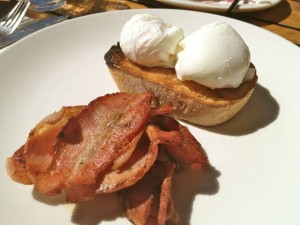 Perfect poached eggs and bacon – look at those eggs ready to explode! Bulging as if they might cover the whole table if you pop them!! They were gorgeous and a heap of lovely bacon! Happy days!!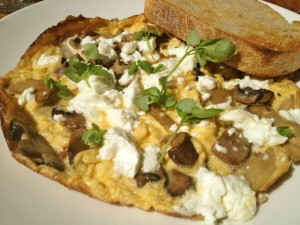 But me? I got mushroom ragu omelette with goats curd…… holy cow.. or goat!! It was so delish! Heaps of rich mushrooms in a light egg batter with salty curds… heaven!!!
Such a great place, don't tell everyone!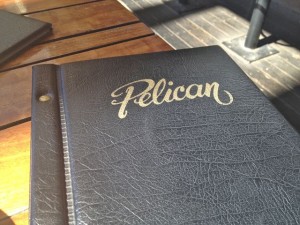 **********************************************************************************************
Last visited 28th December 2011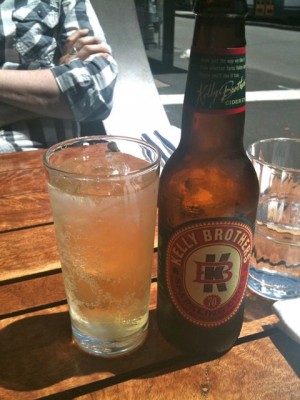 Consistently good service and food – it's been nearly 8 years since I was introduced to Pelican and it maintains the same levels of brilliance! I am still in love with the Chicken Liver Pate with onion confit after all this time!
The menu is great, breakfasts are usual suspects of good eggs and french toast with some wonderful corn fritters from memory but it is the midday onwards Tapas that I love!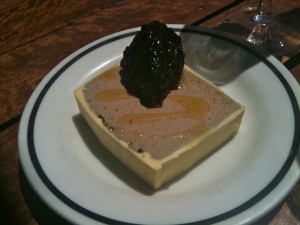 Stunning! Pile it onto the grilled turkish bread and enjoy the creamy, luscious, velvety wonderfulness! LOVE LOVE LOVE!!
But I admit I do cheat on my first love! With the naughty, squeaky, salty cheesey triangle of saganaki – squeeze a little lemon and enjoy the joyous cheese fest, still firm with the bite of a halloumi and cooked to just bubbling point to give it that grilled cheese flavour I love!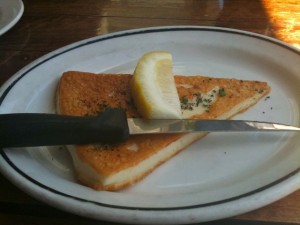 A generous plate piled high with more grilled turkish bread and a wonderful dish of tzatziki, super fresh, creamy and zingy to cleanse the palate! And then my third love…. the Bulgarian Fetta Fritters are lightly crunchy balls of cheesey wonderful risotto, with a rich aoili work amazingly.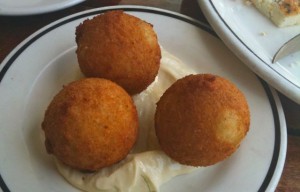 There is a whole lotta love going on here! Love number four! The garden pea salad with pomegranate, fetta and mint is a show stopper! Piled high with pea tendrils with tiny sweet leaves and a treasure trove of fresh peas, pomegranate jewels, salty creamy fetta and refreshing mint leaves – a truly amazing summer dish.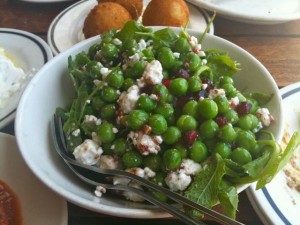 Enjoy with a good coffee or a good cold, icy cider and we are all good – what did my fellow diner think?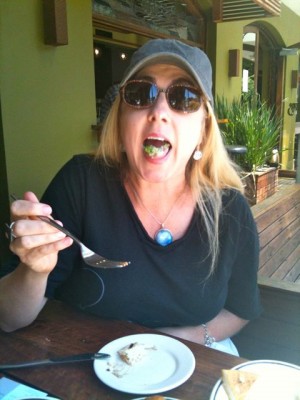 I think that is a sign of approval!!
Lastly and still with great fondness – the Moroccan lamb meatballs with yoghurt! Divine meaty, tasty meatballs in a super tomato sauce and creamy yoghurt, with the underlying flavours of nutmeg and cinnamon (I think – don't judge!!) they are divine!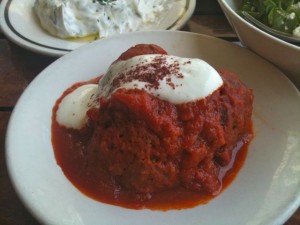 You really cannot beat this place for service, the staff may have changed over the years but they maintain the same slick efficiency that ensures you always have water in your glass, a beverage to enjoy and wonderful food.
Pelican – you'll always have a place in my heart!