Bluecorn Mexi-tastic!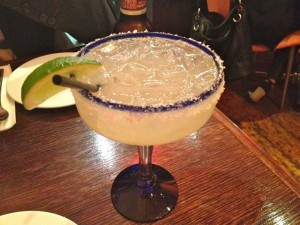 A great Mexican Restaurant needs a great margarita! Tick!!
The menu is big and I want everything!! I haven't had good Mexican for a long time and the menu is shouting all those great words like jalapenos, slow cooked, taco, ribs…….. Everything NOW!!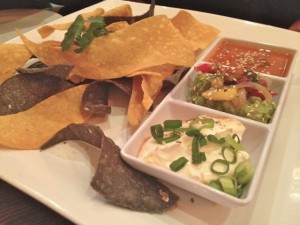 Housefried blue and yellow corn chips (Tostones) with Guacamole, Mango Mojo, Chipotle Tomato Salsa & Green Onion sour – Sensational however they will fill you up so if you want to save room only share these with several people or be prepared!!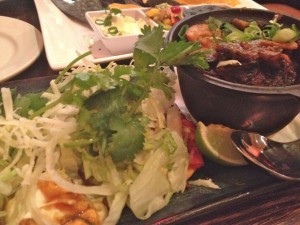 The nights special Sizzling Slow Cooked Sangria Beef Taco Rib is blow my mind amazing!! The flavours promised are definitely there and it is such a wonderfully clever dish! Heaven!!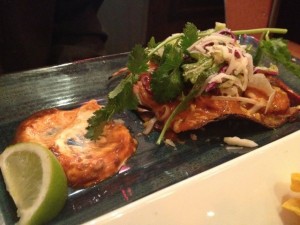 Soft Chorizo Taco with tomato chipotle salsa is also just wonderful and all of the dishes are accompanied with fresh salads and plenty of lime and coriander going on!! Thankfully the waitress has seen our type before – all big eyes and over ordering!! So we only order the one main dish!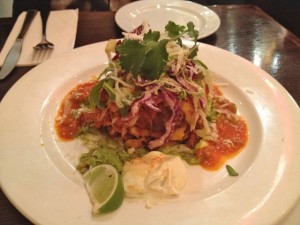 Jalapeno & Beer Braised Pulled Pork Quesadilla – its a big boy and it has all the yummy cheese and sour cream and ……. sooooo good!!
Only one main means that we are totally full but we can have churros right?!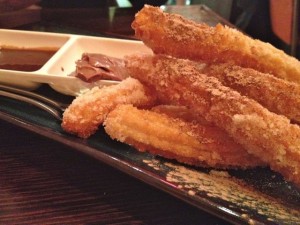 Cinnamon and Orange churros with choc dipping sauce and choc mousse – WOW WOW WOW
It is all about flavour here and I am, as promised, totally in love with Bluecorn – see you very, very soon!!