Bayte – You hooked me!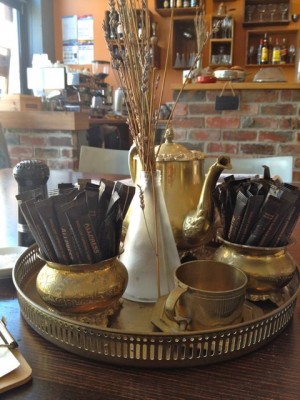 Such a gorgeous little place! A great vibe and a stunning menu!! Friends have raved and now I know why!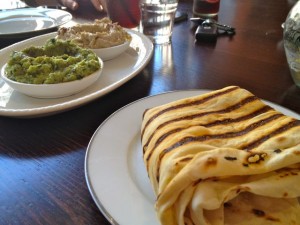 The Chunky Broad bean and coriander dip is sensational!! I want it now!! And the Baba Ganoush is also a winner!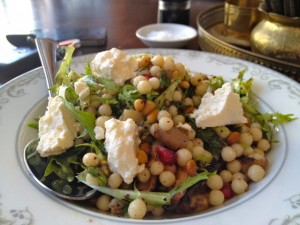 Moghrabieh Salatat – couscous salad with roasted vegetables, pomegranate and Lebanese cheese, slightly sweet, slightly nutty – totally lovely!! This was a brilliant dish – Fresh and vibrant and fab!!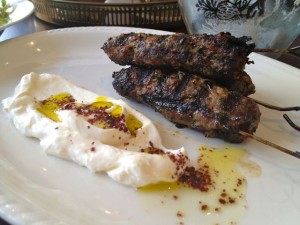 Kafta Meshwi – barbequed lamb kafta skewers served with housemade labne – Packed full of juicy lamb and fresh herbs, the labne is a perfect combo…. more please!!!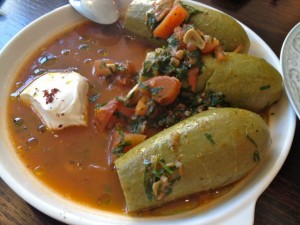 White marrow filled with cumin spiced green lentils, rice and dill served with garlic tomato broth… yep is is as good as it looks!! Cut them open to reveal a treasure of wholesome, hearty lentils!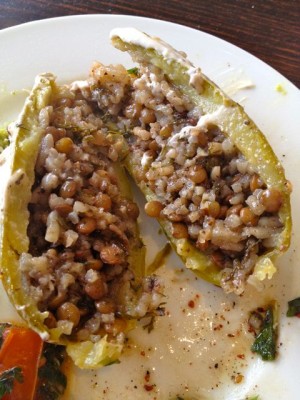 Amazing!!!
Love you Bayte, I want to come back very soon!!