Always a pleasure and often more about the wine!! Marion is a cute little spot for a great wine or four, impeccable service and some amazing fresh produce led dishes.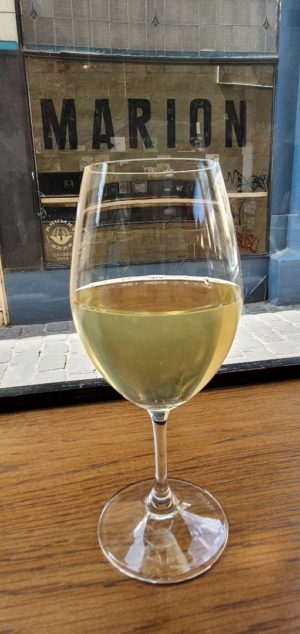 We dropped in for a little lunch and the best point, apart from the gorgeous crisp Riesling was the happiness to accommodate the new (slightly tricky at times) gluten free regime.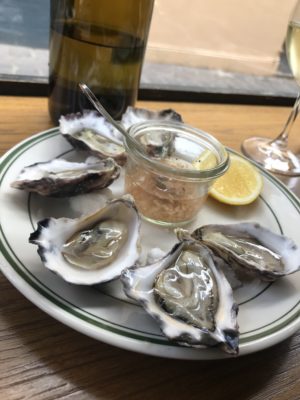 Half a dozen oysters au natural – au bloody fabulous!!!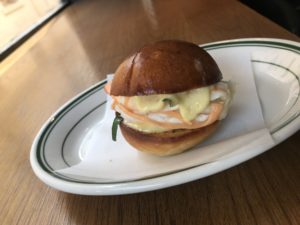 The $12 prawn roll people – far more reasonable that some of the lobster rolls around, still only one prawn but the best prawn you ever had!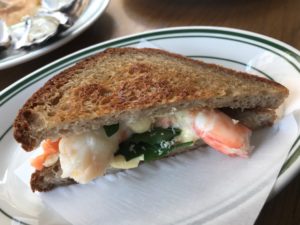 My version on Gluten Free was gorgeous, best GF bread I've had, hmmmmmm delish!!
And the complimentary bread with whipped butter that hubby got was amazing…. looking!! I had my GF bread which was lovely too!!
And then the artichokes, so beautifully prepared and completely delicious- could I be any happier?! Doubt it! Unless I was heading across the road to attend Pinot Palooza!!! I was!!!
Big love – until next time ?