We've always been a fan of Radio Mexico in St Kilda but I hadn't thought of of the Northcote sister or realised how close it was to fave gig venue Northcote Social. So it was a great surprise to be wondering along High Street and my plan A and B both failed and then there was a welcoming light up the side street and Radio Mexico Norte was there waiting to feed me!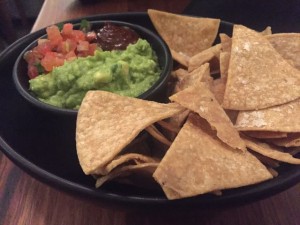 We weren't super hungry but needed a little sustenance to keep us going on the night and Radio Mexico Norte's menu is a perfect mix of Mexican street food with plenty of small dishes to graze on. The guacamole with with hand cut chips, pico de gallo and chipotle were delicious and perfect with a cold beer.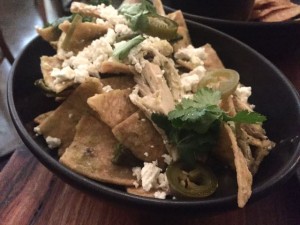 Going a bit corn chip crazy tonight we also ordered the Laquiles – totopos pan tossed in your choice of salsa, we went for the Verde witn green salsa and shredded chicken. It was great, like a nachos dish but much fancier!!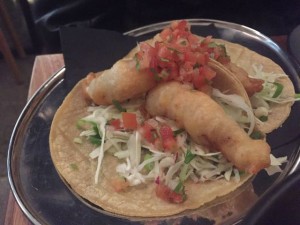 You can't go to Radio Mexico without getting the Baja fish Tacos, the most perfect, crispy, beer battered fish with pico de gallo and slaw in a little tortilla – just roll up and enjoy. My favorite!!
It was a super short visit but now we know where it is I am sure there will be plenty more visits to get my fish taco fix!!