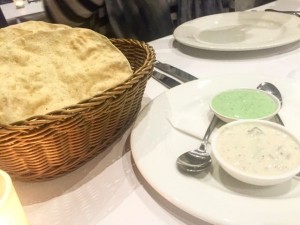 We love a good curry and a soft pillowy naan! When in Brighton you should check out Indian Palace, an easy going, reasonably priced little curry place that is always service with a smile and lately dosa with a table extension!!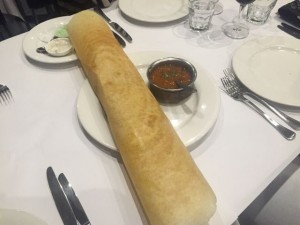 How good does that look!! Dosas are South Indian pancakes, made from rice and lentil mixture, served with sambhar (lentil broth), filled with mushrooms and cheese – so it was almost like a pizza dosa! Just break off peices and dip into that lovely broth…. so glad my friends like to share because we had to try this one!! Let's get a closer look!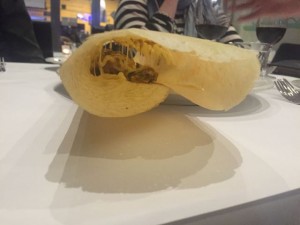 Amazing – down the eye of the dosa!!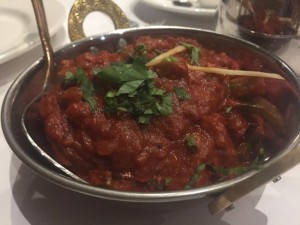 So curry time, hubby had the Chicken Tikka Masala, with tandoori chicken fillets simmered with selected spices, fresh tomatoes, ginger and herbs – delish!!!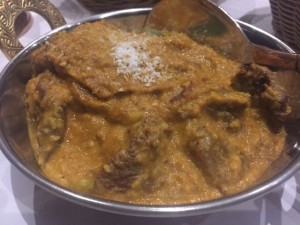 Lamb Madras was just beautiful, tender diced lamb cooked with mustard, chilli and coconut. Just a sensational dish and with that naan…….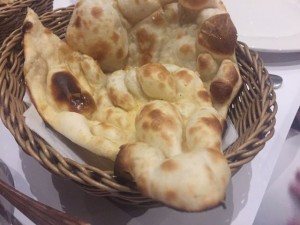 Naan-tastic!! Loved it, it's a perfect comfort dish on a cold night.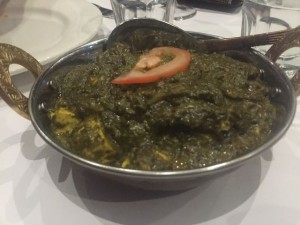 Palak Paneer for the vegetarian, with a puree of English spinach cooked with home-made cottage cheese, tampered with mild spices – it went down very well!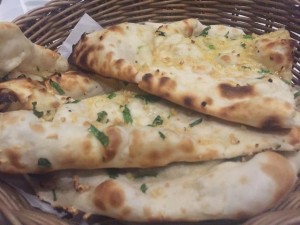 What's better than a naan? A garlic naan!!! Hmmm garlic, stinky lovely naan!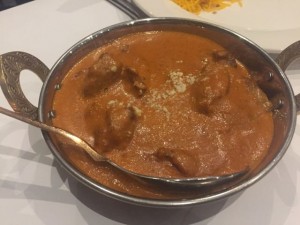 And the final dish – Lamb Pasanda with low cooked lamb in fennel seeds, cloves, ground coriander and yoghurt in cashew nut gravy – it's a winner!!
You can't go wrong here, it's great food and you'll smile when the bill comes 🙂