Hats and Tatts, where the frat boys 'derelict my balls', spirits and beer rules and there is some bloody good food on the go. We're big fans and mis-spent a cold afternoon there playing darts and drinking near the fire. Wines are red or white – and drinkable, so that's ok! The boys love the beers and I love the food so it's a good place to be.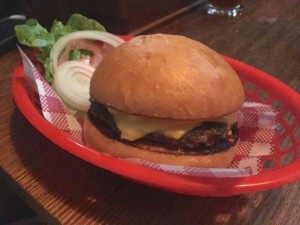 Burgers are legendary, they just know how to do a good burger, fresh, good buns, good quality meat, not too big a patty. A little perfectly melted cheese, good saucing and I am one happy little burger bunny!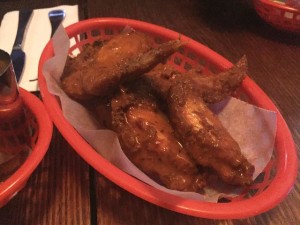 Hot wings – haven't tried before and they were that great mix of gnarly fried wings with a gentle burn of hot sauce hmmmmmm finger licking good!!!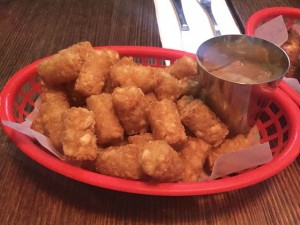 Tater tots in your life always! Little hash brown gems of fried potato to keep everyone happy.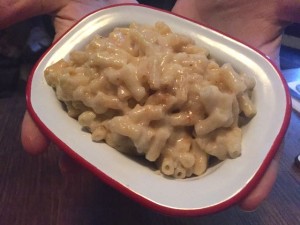 Mac n cheese – damn good!
It's always a good day at H&T – well between Wednesday and Sunday when they are open 🙂