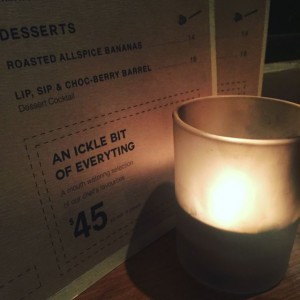 A Caribbean restaurant in Prahran? Who knew! But there she is, relatively unassuming, amongst the bustle off Chapel Street, it's a nice spot to drop by for Red Stripe! I don't know much about Caribbean food but I like the sound of the menu with chicken bickle bites, jerk sliders, goat curry, seafood gumbo, rice and peas and roasted allspice bananas for dessert! Even better if you want to go on cruise around the Caribbean they will feed you a selection of food for $45 per person – bargain!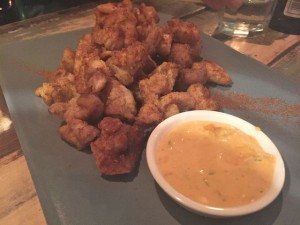 The chicken bickle bites were nice, lovely little seasoned chicken nuggets with a spicy kind of aioli, nice pile for everyone to enjoy!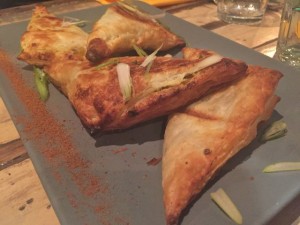 The saltfish and achee patties, lovely filo triangles with but no saltfish tonight so we had salmon instead and I really enjoyed them.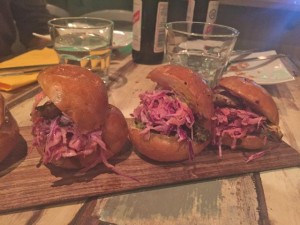 Jerk sliders were nice,  with jerk chicken and creamy slaw.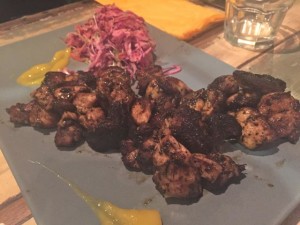 Jerk chicken was nice, good flavours but a bit same same after the sliders.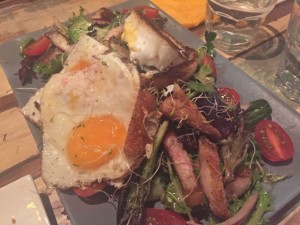 The Jamaican roast pork salad was nice, the pork fat probably needed rendering a bit more.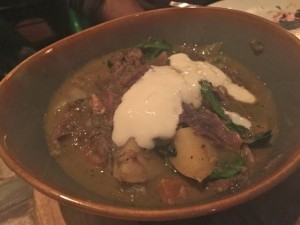 The goat curry was nice, good flavours and falling apart goat, haven't had Jamaican goat curry before so I am no expert but it seemed a bit watery. The Rice and peas coming with it were nice.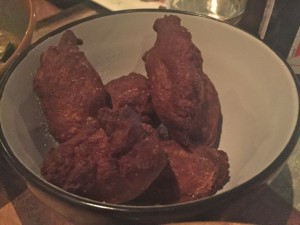 I loved the Jamaican dumplings, not sure if I was supposed to dip them in my curry sauce but they were fantastic!!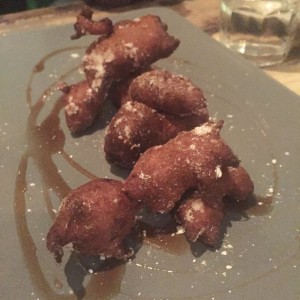 Sadly no allspice bananas for dessert, infact it seemed to be the same dumplings we just had with some sugar on!!
It was all a bit underwhelming, the staff seemed to spend more time leaning on the bar chatting than looking after the few tables they had and the feed me menu didn't seem like such a bargain when you totalled it all up.  All in all we had a great night but sometimes it's the people you are with more than the food on the plate!