Sometimes you just need something a little bit naughty and calorific!! Petit Tresor is not for those on a diet, they are temptation personified! Their beautiful little store has windows, fridges and display cabinets packed full of beautiful baked treats. There are stunning savouries and the prettiest cakes to choose from, a damn good coffee and there are always nice staff waiting to bring you whatever you desire.
We dropped by on a day where we really needed some good, hearty food, starving and sleep deprived we needed sustenance and quick! So we picked up a little bag of delights and trotted home to warm up in the oven.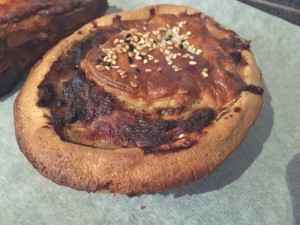 Hmmmm chicken pie! How good does that look? Perfect, crumbly, thick, rich pastry OH YES!! and inside?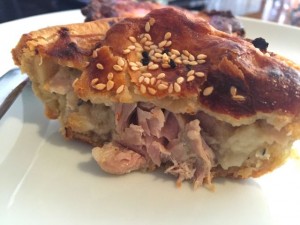 Packed full of gorgeous chicken and sauce – so good!
And then….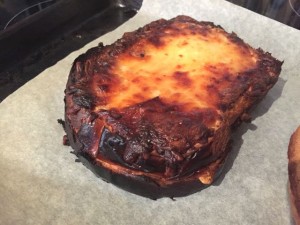 The croque monsieur with the most decadent rich bechamel, all blistering in the oven, it was almost too rich! But seriously how good does this look?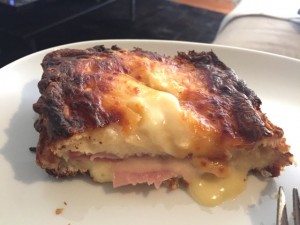 Great bread, good quality ham and so much of that unctuous cheesy sauce – totally worth the calories!!!