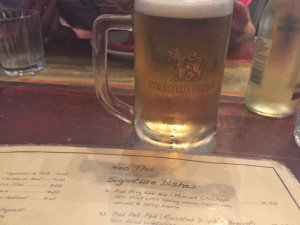 Cold Singha on tap and damn good spicy Thai food – it's definitely my kind of place! Super small with the seating doubled with the outside area, you can rock up, have a few cold frothy ones and pick out some very tasty and very reasonable Thai.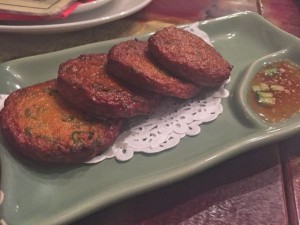 Perfect thai fish cakes with dipping sauce, plump, juicy, full of fish and flavour – tick tick!
Gorgeous little crisp curry puffs, so pretty and perfectly formed and taste very good!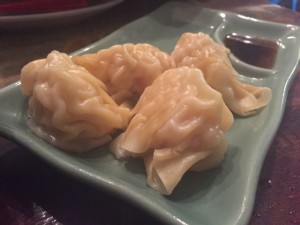 Steamed prawn dumplings, all wobbly and delish!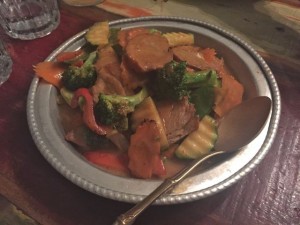 Duck red curry was a great dish, generous and plenty of flavour and spice and lots and lots of juicy, lovely duck.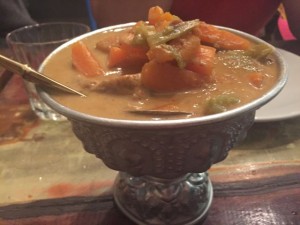 Beef massaman curry with lots of flaking, tender beef and creamy sauce with peanuts and potatoes… damn good dish.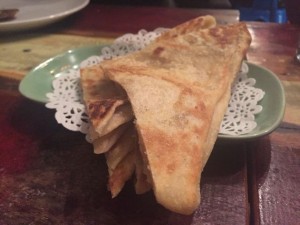 Perfect roti – love love love!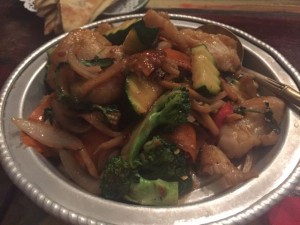 Chicken stir fry – totally tasty! Plenty of tender chicken and veggies to enjoy – it's a great dish.
Neo Thai is a no frills, no pretention just good food and cold beer – it's a great place to be!!