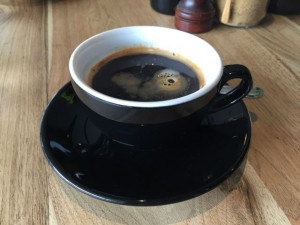 Long Short Story Cafe is a super little spot in Richmond, the locals probably know all about it but I was really happy to drive past and find this little place and grab a friend to come along and enjoy some lunch with me.
The menu has heaps to choose from, breakfast options sound amazing with five grain porridge, buttermilk tim tam pancakes, coconut sago pudding and matcha smoothie bowls. Lunch will tempt you with plenty of salads, braised lamb shoulder, fish tacos, steak sandwich and chicken burger. But we two girls had weddings on the mind so we went healthy!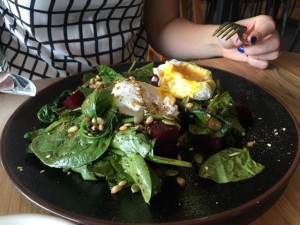 My buddy's broccolini and beets salad with water spinach, roasted pine nuts, tamari, pepitas, dukkah and a perfect poached Egg – so good you don't even remember you wanted the burger!!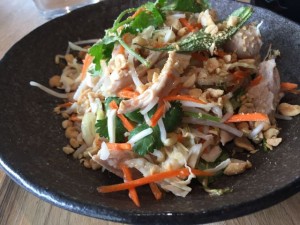 My Goi Ga Vietnamese chicken salad with super succulent free range chicken, cabbage, bean shoots, fresh coriander, Vietnamese mint, roasted peanuts, carrot and Nuoc Cham. Such a vibrant, fresh, flavour packed dish, I could have eaten it all, it was such a big serve and enough for two easily!
The staff were lovely and friendly and you can't argue the food was damn good – I am sure we'll be back soon for more!