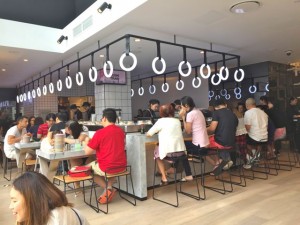 Tetsujin in Japanese means Ironman – if they had decorated in that theme hubby would have loved it even more, an Ironman sushi train!! It's a great light space in the top corner past of the miserable people grasping buzzers to get their time at Din Tai Fung!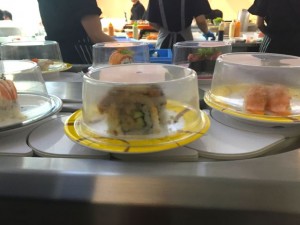 We only waited ten minutes to get a spot at the sushi train and it was totally worth it. it's pretty busy and the staff are working hard to get non train orders out and keep the tables rolling, there are constant calls of "irasshaimase" meaning "welcome, please come in" and there is a great buzz from the assembly train getting all those dishes onto the line.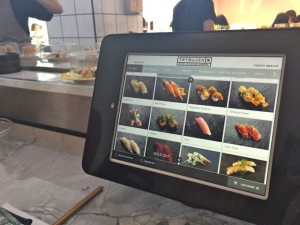 So once sat down you have your train going in front of you and then everything is also available to order to your table through the ipads including all of your drinks and hot food items like gyoza and crab claws.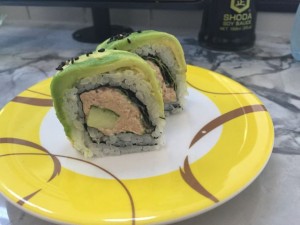 From here on it's really just a case of spotting the dishes you want as they come around and grabbing yourself a little sushi. Our first yellow plate was the cooked tuna and avocado 'safe' roll! Delicious, perfectly fresh and down in one bite.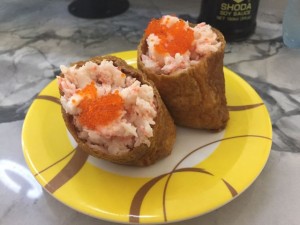 Crab inari is another favourite, I love those little sweet pancake jackets and that crab covered in mayo! The guys next to us have a hilarious number of plates, they have absolutely smashed through this train and my two little yellow plates look restrained in comparison – lets do this!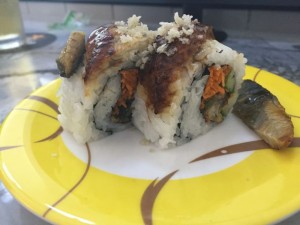 Eel sushi – all good!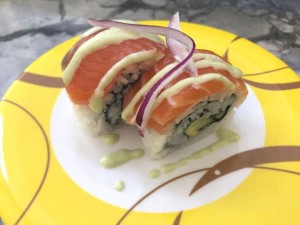 Salmon and Avo roll – super fresh and lovely.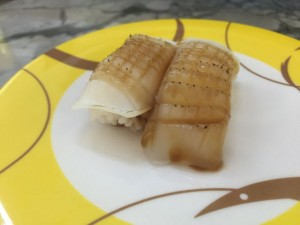 Little grid patterned squid sushi – not my favourite but still very nice.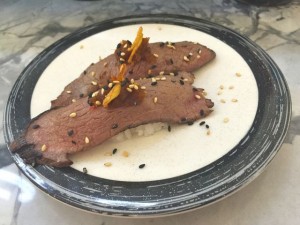 Hmmm yakinuku – amazing tender seared beef – LOVED!!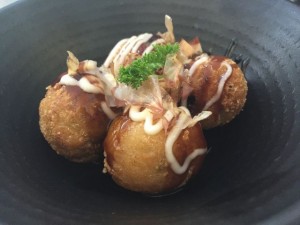 Hmmm takoyaki – love these little delicate balls of creamy octopus – amazing!!
It's a great little sushi train, there aren't many in Melbourne so get on board and enjoy!!