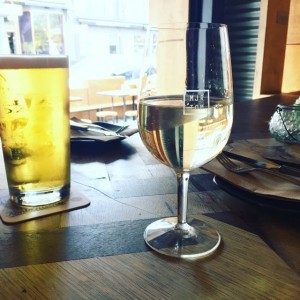 Amongst the crazy number of joints to grab a wine and a bite to eat down Smith Street we often find ourselves at MJR TOM for a glass of wine on the wooden booths outside or in the big back bar for a cocktail or beer. Tonight we need a little nibble so we settle in for a look through the menu.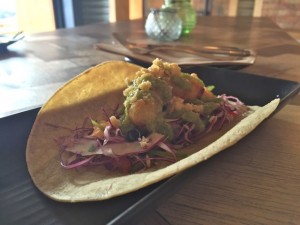 There are plenty of little dishes to choose from, no oysters today but you can enjoy a damn good fish taco! Good size, nice fish, good accompaniments – it's all good!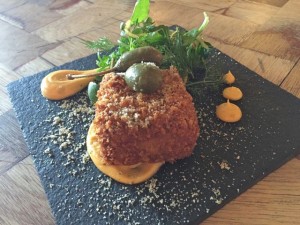 But the best would have to be the beef croquetta a big square of loveliness packed full of succulent flaking beef and spices on a lightly spiced aioli – sensational!
It wasn't a huge meal but what we had was fantastic, service is always friendly and there's always something interesting on the wine list.