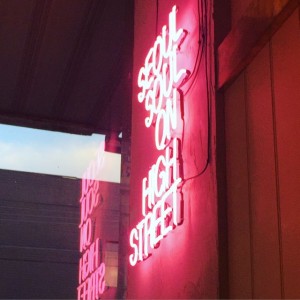 Seoul Soul are specialising in taking the smallest spaces and turning them into the coolest Koreans in town! You can probably seat 25 people comfortably and I love the little high tables and stools, the menu comes with regular and clipboard of photos of the dishes. There isn't a wine list but you can grab Korean's favourite beer – Cass and enjoy some very lovely food.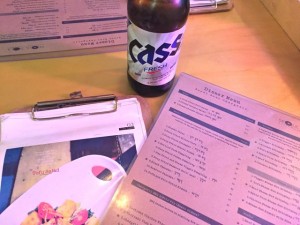 The menu is a whole lotta good times with fried school prawns, shitake mushrooms, dumplings, bibimbap, kimchi, spicy tofu and sizzling plates of delish!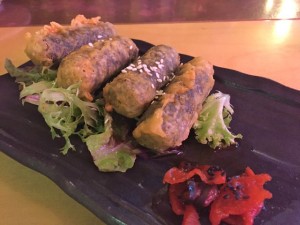 Hmmm seaweed rolls,never tried one before but I'll try anything once! Deep fried seaweed wrappers with sweet potato noodles, very, very yum!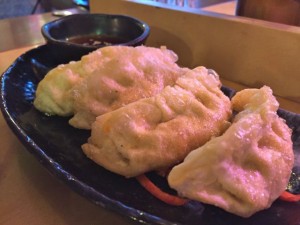 Deep fried prawn dumplings with soy dipping sauce we tasty and I loved the little jars of pickled radish and kim chi you get on the table, I couldn't get enough of them!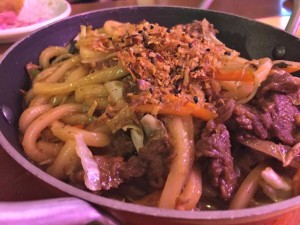 Stir fried thick noodle with beef and vegetables and sliced nori – such a great dish, loads of wafer thin beef with crunchy veg and a get sauce to bring it all together – slurp away!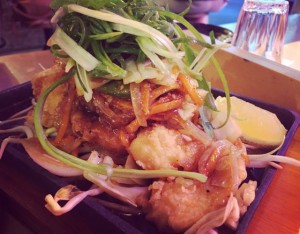 Oh fishy fish! Sizzling teriyaki fish, big nuggets of fried fish with a sweet sauce, crunchy veg and a very happy foodie.
All washed down with a cold beer – perfect. Lucky old Northcote to have such a fab little Korean on their doorstep!