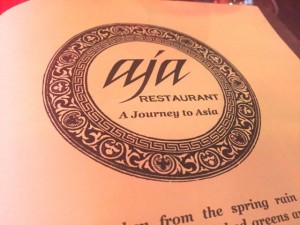 Albert Park favourite Aja feels a bit different this time, busy as always and with a pink tint from the lights making all my photos pink still but the menu seems bigger and there is more going on. There are still plenty of favourites on there and still BYO so looking forward to a great night with great food and some carefully selected wines! The menu is substantial and takes you through the Asian classics you would expect and some with a more modern twist. Oysters, dim sims, spare ribs, spring rolls and san choy bao make up some of the entrees and then mains span across some great vegetarian options as well as pages of seafood, beef, chicken and much more.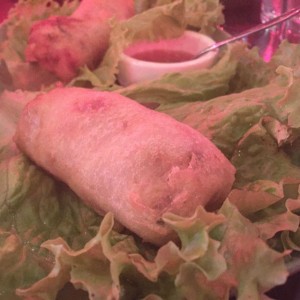 I love Aja spring rolls, I love the old school little filo rolls but these fried rice paper rolls with finely chopped lean pork cooked with mushroom, spring onion, carrot and wood fungus and served with fresh lettuce, mint, Asian herb and lime juice fish sauce – so good!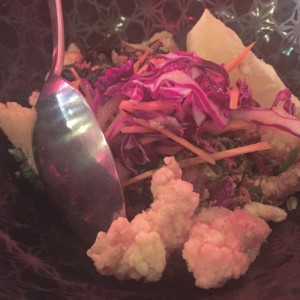 Calamari – tender fresh squid lightly floured, deep fried to tender then wok tossed with five spice salt and Asian herbs – textbook perfect! You just want more!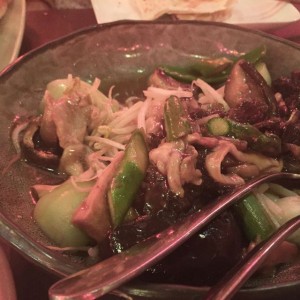 The 'Buddha's Delight' is an example of their great vegetarian options with a combination of stir-fried fresh tofu, mixed mushrooms, wood fungus and fresh vegetables. As they say "Plenty of goodness and low fat" – can't argue with that!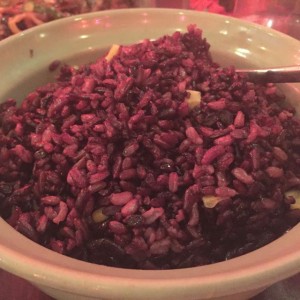 I oddly adore the steamed mixed grain rice here – brown, black and red rice mixed with corn is just a bowl full pf wholesome and loveliness!
The roti was also great, super flaky and thin.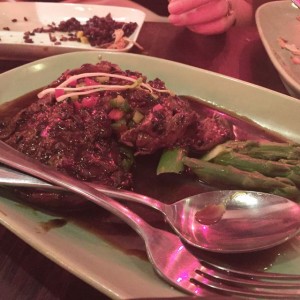 The honey pepper eye fillet with prime eye fillet grilled to medium rare and topped with a honey and black peppercorn sauce. Served with wok tossed fresh green vegetables – perfect! The chilli King prawns tossed in garlic and chilli, green beans, lemon grass and bay leaves were nice too though not a huge serve for the price of $36.
It's a great local, it's not the cheapest night out even with BYO but it's great food and lovely service so you could do a lot worse!