When I am up early enough on a weekend to entertain the idea of breakfast nearby, Wynyard is one of my favourites, it has great coffee, friendly service and a menu that makes me so excited…. even before 9am!!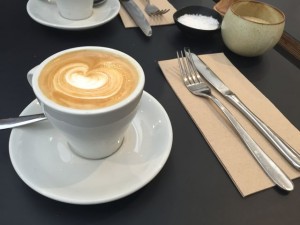 There is always such a nice buzz about this place, tables full of people catching up and enjoying a great breakfast and today we even had a little cutey giving everyone flowers, even me the non child person!!!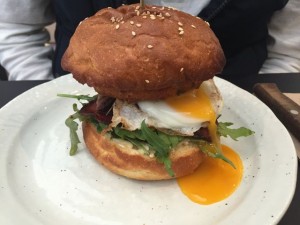 Hubby went the early burger again, you can't argue with the big slices of bacon curled up with avocado and a tomato relish you can't get enough of and a decadent dutch cream hash brown and an oozy golden fried egg. Happy Hubby!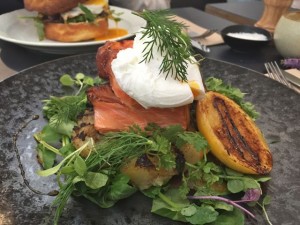 I went for the house tea smoked salmon fillet with potato pea hash and a soft poached egg, a stunning dish with sweet caramalised salmon, pea tendrils and fresh popping peas, chunky potato hash and that oozing egg yolk which popped as it hit the table. This was definitely one of my favourite breakfasts in Melbourne… so good it even gets me out of bed!