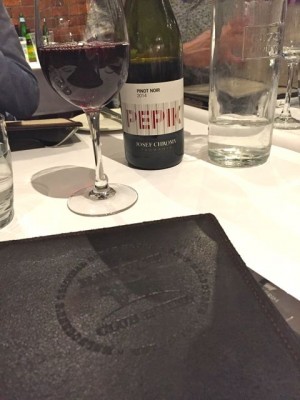 HOW have I never been here before? The Railway Club Hotel, near the tram tracks of Port Melbourne is one hell of a jaunt! A good old pub with a very decent restaurant, white table cloths is as far as the pretention goes, it's friendly service, raucous tables of happy patrons and this…… vegetarians look away…..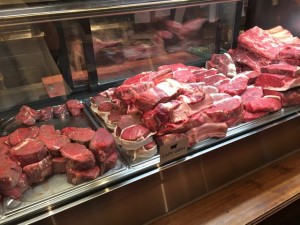 We are all about the steaks here! There is a full menu of wonderful sounding dishes but you cannot go past this massive fridge filled with hulks of raw cuts ready for your eating pleasure!!! But first we sampled some of the entrees on the menu.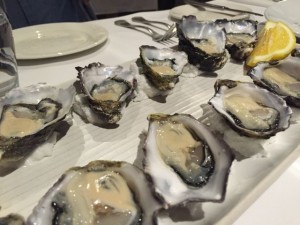 A dozen Pacific Oysters served natural with a little squeeze of fresh lemon – perfection! Expertly shucked, drowning in their salty juices and my idea of the best start to a great meal!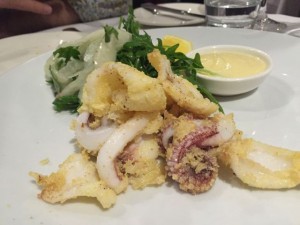 Textbook Salt and Pepper Calamari with a rocket and fennel salad and a lemon aioli – good quality ingredients, treated simply and very enjoyable.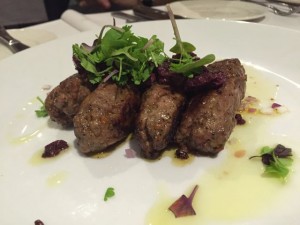 The Cevapcici – wonderful succulent grilled skinless sausages made from premium Cape Grim Eye fillet served with diced onion and olive tapenade – loved them!
But let's get serious now, we are here for a steak, nothing too silly, no need to eat enough for four people just a respectable 250 grams expertly cooked. All the cuts at the Railway have been dry aged for at least 20 days in their ageing room. Serving premium quality pasture fed Angus Beef from Tasmania's Cape Grim all you have to do is choose your weapon!
There is Eye Fillet, Scotch Fillet, Porterhouse, Rib Eye ranging from 2-4 months and 4-6 months and from 250grams up to 750 grams and up to $66. Considering there are some places locally trying to sell steaks for a lot more The Railway seemed both high quality and reasonable priced.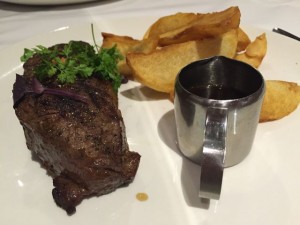 They were all stunningly good steaks, my porterhouse with mushroom sauce was to die for…..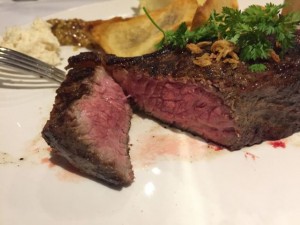 I couldn't have been happier with this little beauty, it was perfectly done with ace charring on the outside and perfectly medium rare….. chips or mash and what else could make it just that little bit better?….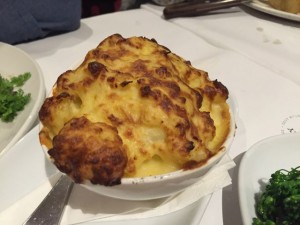 Oven-baked cauliflower and cheese of course! Sensational sides ahoy!!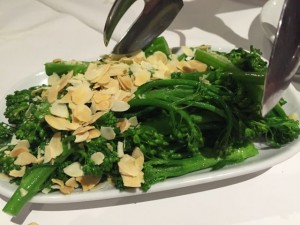 Very sexy Steamed broccolini with anchovy and almonds also made this just the most perfect meal ever!
But then there was dessert!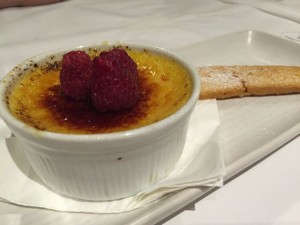 White chocolate raspberry creme brulee – seriously! I am not a huge fan of desserts but this converted me, it was absolutely sensational!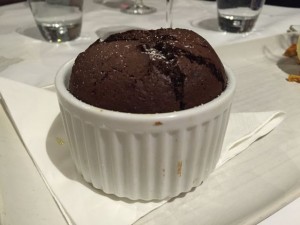 Choccie Pub – OMG so good with all the good stuff in life!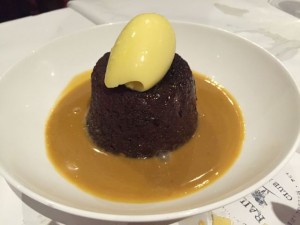 Sticky date pudding that rocks your world – it's a good job I am friends with those that like to share!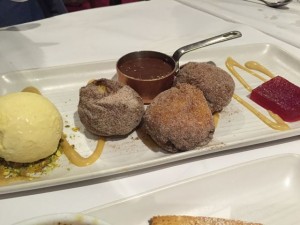 And then mini doughnuts with chocolate sauce and vanilla ice cream and jelly….
This was absolutely one of the best meals I have had in a long time, great value, great product and great service. Can't wait for another occasion to come down and get my steak on!!